Today is the 1st of September, which means two things: 1) 2012 has sped right on by and 2) The return of Doctor Who to our TV screens!
Series 7 of Doctor Who begins tonight at 7:20PM on BBC One where Matt Smith's Eleventh Doctor and companions Amy and Rory Pond (Karen Gillan and Arthur Darvill) will come face to face with the Daleks in 'Asylum of the Daleks'.
With Whovians everywhere counting down the hours with glee, an omnibus of webisodes has been compiled called 'Pond Life', a collection of five one-minute shorts that build on the lead-up to the first Doctor Who episode of the series.
Pond Life shows the Doctor popping in and out of Amy and Rory's home lives as well as offering a glimpse of the world the companions live in after going on adventures through time and space with the Doctor.
Written by Chris Chibnall, Pond Life is a bite-sized, fast-paced look at a side of Doctor Who not usually seen; when everything just slows down for a moment. Very upbeat, Pond Life delivers hints to future plot points as well as recounting a few scenarios the Doctor has been in while in the Pond's absence.
You can watch Pond Life in its entirety on BBC iPlayer as well as embedded below. Series 7 of Doctor Who begins September 1st 2012 with Asylum of the Daleks. Written by Steven Moffat, starring Matt Smith, Karen Gillan and Arthur Darvill.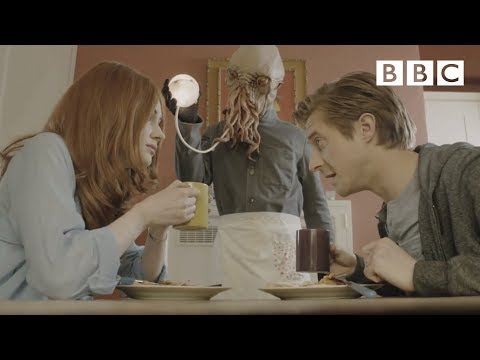 <