Some very cool stuff came out of Children In Need. As per usual, there were many special episodes from all manner of established shows as well as other efforts made while in the appeal to raise money for Children In Need. Whovians in particular were treated to a special look at the upcoming Christmas Special of Doctor Who, airing Christmas Day.
Eleventh Doctor Matt Smith presented the clips alongside Jenna-Louise Coleman (who plays the Doctor's brand-new companion) – First a prequel to the Christmas Special called "The Great Detective", followed later by the trailer for the full episode coming this holiday season. 
The prequel, The Great Detective, can be watched below: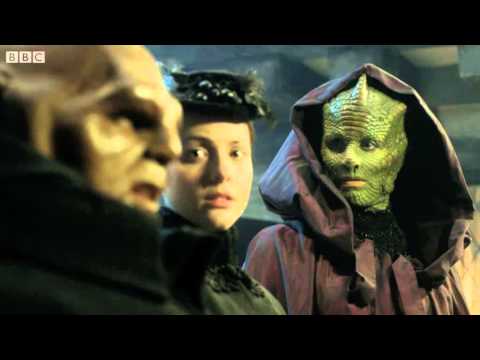 The prequel does well to introduce some of the characters to be seen in the episode, bringing back the characters Madame Vastra (Neve McIntosh) and her sidekick Jenny (Catrin Stewart) from the Season 6 episode of Doctor Who, A Good Man Goes to War, as well as bringing back the Sontaran Commander Strax (Dan Starkey) and revealing a broken Doctor (Matt Smith, coming off saying farewell to previous companions Amy and Rory Pond).
If the prequel wasn't enough to get fans excited for Christmas, Smith and Coleman then introduced the trailer for the episode, the two actors constantly showing off a playful chemistry that should go very well on-screen when they play Doctor and companion.  
The trailer for the episode, titled The Snowmen, can be watched below: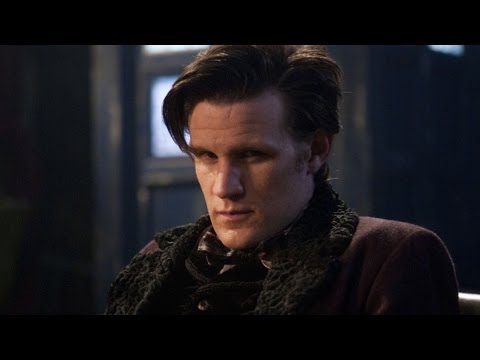 Very exciting stuff. In the trailer we get our first real look at the Doctor's new companion Clara (played by Coleman), and we also get to see Richard E. Grant's character in this episode for the first time, both things definitely creating more hype.

Richard E. Grant is certainly no stranger to Doctor Who himself, having played the Doctor in a charity special parody, Doctor Who and the Curse of Fatal Death in 1999, which also happened to be written by the current Doctor Who showrunner Steven Moffat. Not to mention also having played the Doctor in the animated story Scream of Shalka in 2003. It will be very interesting to see him play an antagonist for the first time in a Doctor Who story, and how he plays against Matt Smith's Doctor.

All in all, these recent reveals have certainly given the Christmas Special of Doctor Who a kickstart in the excitement department, making fans curious and impatient as they want to see more, such as who is this new companion exactly and how will she convince the Doctor to save the day and then let her join him through time and relative dimensions in space?

The only thing that really can be said is: Christmas could not come soon enough. This year's Doctor Who Christmas Special is going to be a great one.

The Snowmen – The Doctor Who Christmas Special this year – is the seventh episode of Series 7. It will be on BBC One on December 25th 2012. It is written by Steven Moffat and directed by Saul Metzstein, and it stars Matt Smith, Jenna-Louise Coleman and Richard E. Grant.

<