Matt Southern, game director and Evolution Studios, announced their new game for the PlayStation 4. Apparently DriveClub is an idea that's been in the heads of the developers for a decade and one that Southern seemed very excited by.
It's not unusual for racing games to aim for realism, with even the tiniest details of the cars and tracks proving to be accurate. But DriveClub takes this to another level. For all intents and purposes these cars are the real thing. Every measurement is accurate, every material matches those found in the cars themselves. If a car seat has suede, they've put it there and made it so that it reacts to light in the same way the real stuff would. The accuracy is borderline insane.
But realism isn't really the point of DriveClub. The game is based around a system that makes you drive as a team. They want you to get your buddies around, all sit on the couch and compete as a team against other people around the world.
There are competitions and challenges. You can even make a few challenges yourself and watch people around the world attempt to beat them. You can take part in tournaments and see how well you do against the rest of the world. And even if you don't rank highly the game will still reward you for playing as a team in the the first place.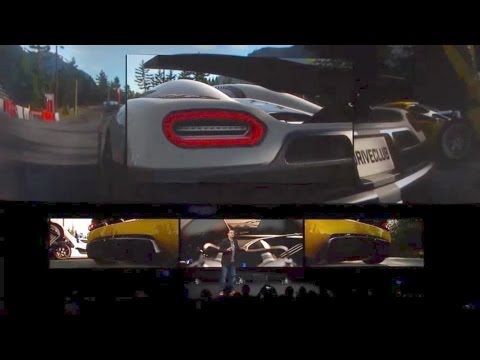 <