While the 50th Anniversary episode of Doctor Who is still shrouded in secrecy, and other anniversary celebrations and projects are well under way, one can't neglect the reality that the next episodes for Series 7 are coming very soon!
Yes, starting Saturday March 30th, the high-concept rollercoaster that is Doctor Who Series 7 (or Series 33 if you're one of the cool Whovians) continues on BBC One! Matt Smith returns as the Doctor, with his brand new companion Clara (Jenna-Louise Coleman) taking the reins from former companions the Ponds (Karen Gillan and Arthur Darvill). Thrown together in one of the most curious and impossible of circumstances, the Doctor seems set to solve the mystery that is Clara's place in the universe while also facing down many deadly foes in order to save the day.
Following on from the movie marquee philosophy the first half of Series 7 had, Part Two is more of the same, boasting a new set of blockbuster episodes with all manner of antagonists and protagonists, stringing together another group of brilliant guest stars such as Warwick Davis and Diana Rigg in episodes written by notable writers Mark Gatiss and Neil Gaiman (not to mention current show-runner Steven Moffat). By the sounds of things, the second half of Series 7 is bigger and better than the first. 
Of course, exactly how much bigger and better we shall have to wait and see on, but today we've been given a look at what's in store, with a couple of new trailers released online. While short, they definitely give a lot of footage to get excited over. You can see them below: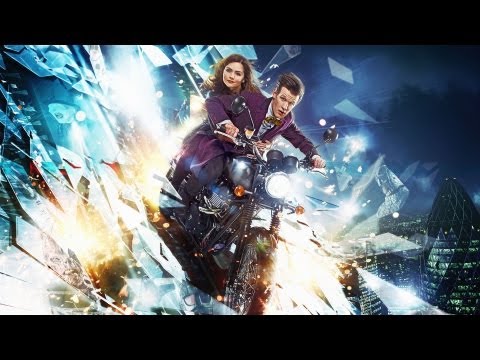 A second trailer with new footage can be seen on the Entertainment Weekly website

Pretty cool stuff. There looks to be a lot of mystery, intrigue and peril. The addition of Clara in the Doctor's life looks to be an engaging dynamic, and the enigma she creates will no doubt be an interesting code for the Doctor to crack. The trailers also highlight an interesting turn of the Doctor. Part One saw him at his very limits, pushed to the edge in regards to his danger and anger, but Part Two takes things in another direction: At some point the Doctor is afraid.

It looks to be a very exciting eight episodes in store for us starting March 30th. Definitely more than enough to hold us until we get a taste of the 50th Anniversary episode and other Doctor Who celebrations. All that we can tell for now is that the show will continue to go anywhere it wants, any time it wants on the condition that it's amazing. And it always will be. 

What do you think of the trailers? Do you wish you could see more? Any theories behind the apparent complexities of Clara's existence? Anything you hope to see in these episodes? Feel free to discuss in the comments below!

The second part of Series 7 of Doctor Who premieres Saturday March 30th 2013 on BBC One. The first episode of the season is The Bells of Saint John and stars Matt Smith and Jenna-Louise Coleman. It is directed by Colm McCarthy and is written by Steven Moffat.

<