Buzzing – it's the easiest way to describe my mood going into Glasgow on Saturday 7th September. As the taxi drove towards the Glasgow SECC, the average Joe public slowly transformed from businessman to Super Mario Brother; from rain soaked skinheads to a group of grinning faced teenagers in Pikachu Onesies, it was obvious that MCM had finally arrived.
The steady stream of convention goers filtered into the early access hall at the back of nine, queuing for access in the first ten minutes it was encouraging to see some wonderful cosplay. There were the standard Wonder Woman and Bat Girl store bought costumes, but getting further into the queue you could see everything from Baby Batman to Grandad Bane, including some really impressive homemade efforts, such as the lead character Wikus from District 9 – with a functioning "Prawn" claw – you knew then that Scotland's got talent!
The cosplay in hall was a three way tie. We had our anime, superheroes and the Whovians who were out in force, with sprinklings of Trekkies and Stormtroopers inbetween. And yes, there was Deadpool, lots of Deadpool – hell there were even variants of Deadpool, such as Lady Deadpool and even Headpool.
My personal favourite cosplay on the day was the 1940s Captain America, in the leather suit, helmet and vibranium circular shield. A close second is the incredible Optimus Prime costume, but anything would look amazing if you compared him to the bloke wearing the cardboard box that said "Gundam" on it.
Microsoft had planted their flag at MCM Scotland with an Xbox 360 booth and several consoles set up with the insane Saints Row IV and the flashy Killer is Dead. Konami had Yu-Gi-Oh! take the south-west corner of the hall with available training demos and the chance to challenge Konami's own Yu-Gi-Oh! master! Whilst across from them was MCM eSports hosting League of Legends tournaments beside stalls of retro gaming areas – everything from DDR to Ikaruga, Super Smash Brothers to Goldeneye 64 – fantastic! At one point there was Super Mario slugging it out against Kid Deadpool on Super Street Fighter IV – only at Comic Con, right?
If you wanted your fix on the latest anime and manga, there were stalls on both! Plenty of reasonably priced movies being punted out on DVD and Blu-Ray by Anime Limited and Manga Entertainment. Manga Entertainment were even on the main stage recording a live edition of their podcast where they dropped release dates on several new titles, such as Fate Stay Night: Unlimited Blade Works (30th September), Sword Art Online Part 1 (16th December) and Wolf Children (23rd December).
With over 50 stalls in the Comic Village I just had to have a wee chat with several of the merchants on site that day. "Only good things," said Horn Devil author Heiki Waher sharing his thoughts about Scotland. "This is my first time in Scotland, I love the streets. I'm having a blast. In Estonia we haven't any comic shops."
"It's been awesome," commented Bearlands/Zombie Bears author Jeremy Biggs of Subversive Comics. "The costumes have been amazing, people have been so friendly – probably one of the best convention types I've ever done."
The team at Obscure Reference Comics thought the convention was "Brilliant". Graeme Kennedy and Luke Halsall were promoting their book iHero. When asked about the Glasgow audience they responded, "They're very interested, a really good vibe. They seem to be a lot more willing too. They want to read the smaller prints."
Throughout the day the celebrity guests each took to the main stage to answer questions from their fans. Early in the day was Torchwood's Kai Owen who shared his thoughts on Batfleck, saying, "I think people should give Ben Affleck a chance and prove you all wrong, and if he falls flat on his face you can all go, 'told you so.'"
After the lunch break it was time for the Babylon 5 duo Bruce Boxleitner and Mira Furlan to take to the stage. They had come across to MCM Scotland Comic Con to celebrate the 20th anniversary of the show, as well as share details about Bruce's future project Lantern City. Bruce teased that, "It's in process right now, it's very much inspired by Babylon 5 in many ways, the structuring of it." He then revealed his cast and crew: "Mira Furlan, Trevor Crafts my assistant producer, we have the wonderful Matthew James Daley. Wonderful scripts, artwork and we have an alternative world."
During this eventful day I managed to catch one question with Willow star Warwick Davis, asking him what it was like to work with Karl Pilkington. He responded, "Fortunately through the last few years, I got to work with some amazing people, some very funny people as well, but Karl was probably the highlight for me, certainly."
"I've always wanted to meet him, but little did I know that I would end up going halfway around the world with him. It was a challenge, I mean physically and mentally it was a challenge. Spending that long with Karl was quite something."
Merlin stars Rupert Young and Adetomiwa Edun were on stage in the afternoon answering questions from a sea of swooning tweens. When questioned, "Which was your favorite actor to work with?", Rupert responded, "Well, obviously apart from each other, I mean doing a scene with Colin was always amazing, who played Merlin and I loved working with Anthony Head." Ade responded, "Richard Wilson, he's hilarious and you know he has got a very, very dry wit. He would always make you laugh when you least expect it."
The main stage reached its peak around 3:00pm, when Vic Mignogna – the voice behind Fullmetal Alchemist's Edward Elric – took to the stage and he whipped the crowd into a frenzy! He was on his feet and standing amongst his people, answering questions, asking questions back and it was easy to see why Vic is treated like a God at these cons, he's earned that status doing everything from fulfilling fans voice requests to singing Happy Birthday to one very lucky girl.
When asked about his web series, Star Trek Continues, he squealed with delight, "Did anybody watch it here? For those of you that are wondering, my particular fascination when I was a little boy was Star Trek. I loved the original series, more than life itself. Captain Kirk, Mr Spock, Captain McCoy, they were my guys – I used to make my own costumes and go to conventions as Captain Kirk." 
"I love Star Trek, so about two years ago, I got together with some friends, we got a big building down in Florida and we rebuilt all the original soundstage, all the sets from the original series. Then I cast a brand new web series, Star Trek Continues."
You can view the first episode embedded below: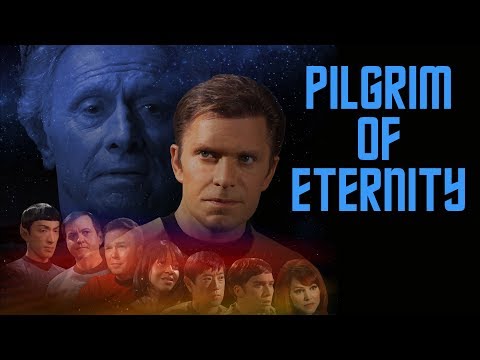 The day was capped off with the Cosplay Masquerade featuring appearances from Teen Titans' Raven, characters from Resident Evil, as well as League of Legends and even a rather dapper Aquaman with trident and seahorse who made his way on the stage to the theme of the 1960s Aquaman TV show.

Outside of the superheroes there were comedy skits on Naruto, dance numbers and even someone playing the ocarina! Truly a talented bunch in the Glasgow crowd, all they needed was a stage and MCM brought it to them.

Overall figures to the day saw almost 20,000 in attendance, with video footage on YouTube showing just how impressive the turnout was, with the queue going from the SECC through the Hilton Garden Inn – that's a ten minute walk, almost half a mile! This was just for its inaugural year.

Thankfully it has been announced that next year's MCM Scotland Comic Con has been extended to two days, taking place on 6 -7 September, and it has been upgraded to SECC's Hall 4. Can't wait? Look out for MCM London Comic Con on 25-27th October 2013.

<