Allons-y!
After an initial leak online, the BBC have officially revealed the trailer for the upcoming Doctor Who 50th Anniversary Special – The Day of the Doctor! 
The special, set to be simulcast around the world and shown on both TV and cinemas with the option of being shown in glorious 3D, brings together current Eleventh Doctor (Matt Smith) and his companion Clara (Jenna Coleman) with beloved Tenth Doctor (David Tennant) and Rose Tyler (Billie Piper) on a no-doubt wonderful feature-length ride that will also involve the mysterious character played by John Hurt (of which I shall not describe for potential spoilers) as well as a few figures from the Doctor's past adventures.
Also there are Daleks.
And Zygons.
And so much more – Just watch the trailer!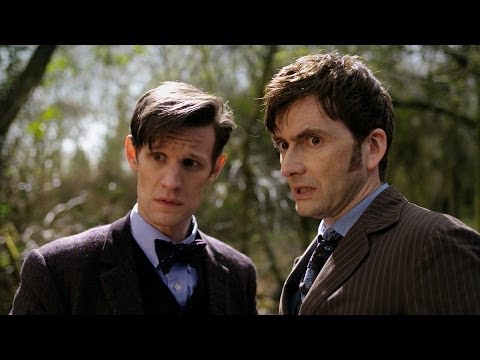 Pretty cool stuff, right? The eagle-eyed viewer will notice so many details in those few moments alone, but generally it's building the excitement to see Matt Smith and David Tennant's Doctors working opposite each other, not to mention another return for the Daleks, the Doctor's companions, and John Hurt.
What do you think of the trailer? Any theories of what's going to happen in the episode? Favourite moment? Feel free to voice your thoughts below!
The Day of the Doctor airs on BBC One and cinemas around the UK and the world on November 23rd 2013. It stars Matt Smith, David Tennant, Jenna Coleman, Billie Piper, John Hurt, and more. It is directed by Nick Hurran, and written by Steven Moffat.
Update: The BBC has since released an extended version of this trailer that features some scenes added between David Tennant and Matt Smith that will leave fans smiling and even more excited about the forthcoming episode. Click play below to see the new version and do not forget to add your thoughts in the comments below!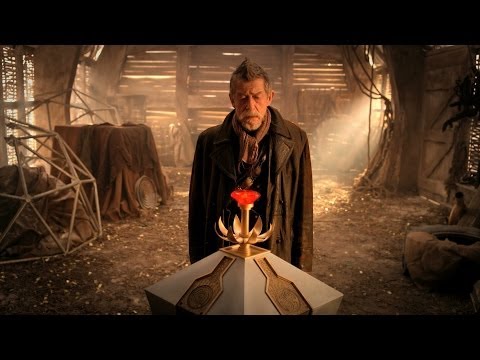 <