In an exclusive interview with The Huffington Post yesterday, fourth Doctor Tom Baker made the surprising revelation that he will be returning for the Doctor Who 50th Anniversary special this weekend.
With more than a hint of his characteristic, child-like mischievousness, Baker told The Huffington Post,
"I am in the special. I'm not supposed to tell you that, but I tell you that very willingly and specifically; the BBC told me not to tell anybody but I'm telling you straightaway."
When asked to confirm, a representative from the BBC stated simply, "As with William Hartnell's recent appearance in the last season finale, anything is possible in Doctor Who. But nothing is certain."
Reading that last bit over, it does start to sound something like a warning to the obviously enthusiastic actor. Still, if there's anyone who can talk himself out of trouble, it's Tom Baker. He is, after all, The Doctor. In his own words,
"I identified very much with the character of the benevolent alien who wanted to heal the wounds of the silly people who couldn't get on together.

I was Doctor Who before I got it and I remained Doctor Who since I did it. There wasn't much difference apart from the miraculous aspect of being able to disappear and reappear, apart from the mechanical dog and beautiful assistants and Daleks — it was very much like my life."
Naturally, however, the years since his character's regeneration into Peter Davison have had some impact on Baker, so it will be interesting to see if and how they get around the changes in his appearance. 
However, perhaps what's most exciting about all this is, as the Huff Post notes, "Baker's confirmation also prompts the question of whether other former living Doctors Peter Davison, Colin Baker, Sylvester McCoy, Paul McGann or [Christopher] Eccleston might also make appearances." Place your bets now!
Of course, Tom Baker isn't the only former Doctor to have got caught up in all the excitement this week. Tenth Doctor David Tennant has also had his fair share of the fun introducing viewers to his red plastic space hat, a dead alien rat villain called Fnarg, a washing up bowl and some special glitter effects, all seemingly set to feature in the special "CGI-free" episode on Saturday. No expenses spared, then.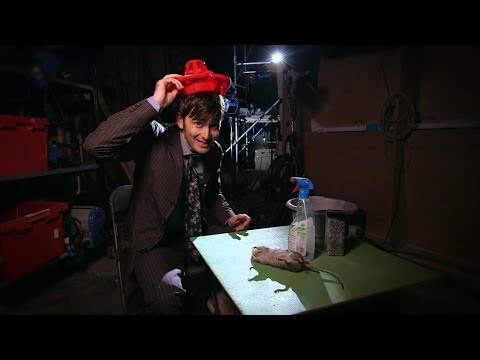 Nor, indeed, was the Doctor the only alien to make a statement concerning the upcoming Day of the Doctor episode. This week, we've also seen Strax's field report back home to the planet Sontar, in which he concludes that the human Queen Elizabeth, one of multiple Queen Elizabeths, must be part of Earth's "duplication experiments", a process of clone development designed to rival the "glorious clone stocks of the Sontaran empire".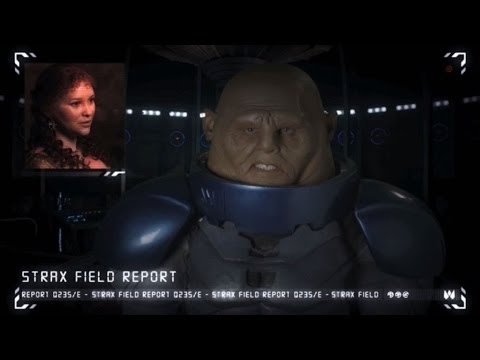 Finally, if you'd like to meet a couple of the human characters that will be featuring in the episode, check out the video below with Jemma Redgrave and Ingrid Oliver, who will be playing Kate Stewart (the Brigadier's daughter) and UNIT scientist Osgood who, incidentally, is shown here wearing a suspiciously Tom Bakerish-looking scarf.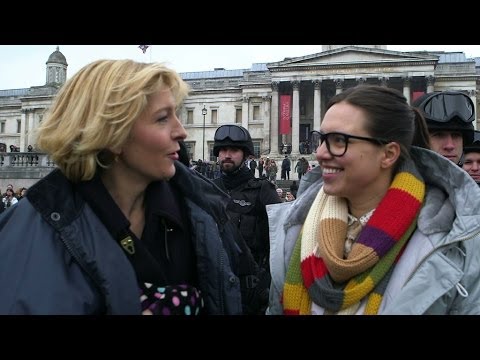 Here's hoping that The Day of the Doctor will be, as David Tennant says, "quite good".

The Day of the Doctor will be broadcast this Saturday at 7.50pm.

Sources: The Huffington Post | The Radio Times | BBC Youtube

<