Following the lead of the recent Doctor Who celebrations in efforts to hype up a TV show in style, the start date for Series 3 of Sherlock – Wednesday 1st January 2014 – was announced yesterday, with a hearse driving around London displaying the date in flowers.
Sherlock co-creator Mark Gatiss also tweeted a mock obituary for the show's title character: "Sherlock Holmes, consulting detective. Much missed by friends & family. In *living* memory. Jan 1st 2014! #sherlocklives".
Following Episode 1, titled "The Empty Hearse", Episode 2, "The Sign of Three" will be broadcast four days later on Sunday 5th. The series will conclude with a third episode, "His Last Vow", set to air on Sunday 12th January. Fans of the original Sherlock Holmes stories will recognise in these titles allusions to Arthur Conan Doyle's "The Empty House", "The Sign of the Four" and "His Last Bow".
The news follows the release of the official synopsis earlier this week:
"Two years after the devastating effects of 'The Reichenbach Fall', Dr John Watson has got on with his life. New horizons, romance and a comforting domestic future beckon. But, with London under threat of a huge terrorist attack, Sherlock Holmes is about to rise from the grave with all the theatricality that comes so naturally to him. It's what his best friend wanted more than anything, but for John Watson it might well be a case of 'be careful what you wish for'! If Sherlock thinks everything will be just as he left it though, he's in for a very big surprise…"
In addition to seeing the return of Benedict Cumberbatch and Martin Freeman, "The Empty Hearse" will also introduce Amanda Abbington as Mary Morstan, John Watson's wife.
Check out the Series 3 teaser trailer below: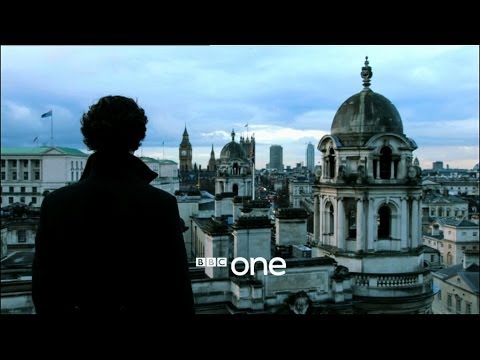 Source: Cultbox

<