With 2013 almost at an end it is time to look to 2014 and Warner Bros have done just just that with their latest trailer, the big screen release from the creators of The Matrix, Lana and and Andy Wachowski, the all new science fiction epic Jupiter Ascending.
Starring Channing Tatum and Mila Kunis, the movie also reunites reunites the Wachowskis with their longstanding collaborators, who most recently worked with them on "Cloud Atlas."  They include Oscar®-winning cinematographer John Toll ("Braveheart," "Legends of the Fall"); production designer Hugh Bateup; editor Alex Berner; costume designer Kym Barrett; and hair and makeup designer Jeremy Woodhead. The music will be composed by Michael Giacchino. 
The movie tells the story of Jupiter Jones (Kunis) who was born under a night sky, with signs predicting that she was destined for great things. Now grown, Jupiter dreams of the stars but wakes up to the cold reality of a job cleaning other people's houses and an endless run of bad breaks. Only when Caine (Tatum), a genetically engineered ex-military hunter, arrives on Earth to track her down does Jupiter begin to glimpse the fate that has been waiting for her all along—her genetic signature marks her as next in line for an extraordinary inheritance that could alter the balance of the cosmos.
The movie also stars Sean Bean ("The Lord of the Rings" Trilogy), Eddie Redmayne ("Les Misérables"), Douglas Booth ("LOL"), Tuppence Middleton (TV's "The Lady Vanishes"), Doona Bae ("Cloud Atlas"), James D'Arcy ("Hitchcock") and Tim Pigott-Smith ("Alice in Wonderland").
Jupiter Ascending is released in cinemas from July 25th 2014 courtesy of Warner Bros. Pictures in association with Village Roadshow Pictures and with Anarchos Productions. 
Click play below to watch this exciting new trailer now.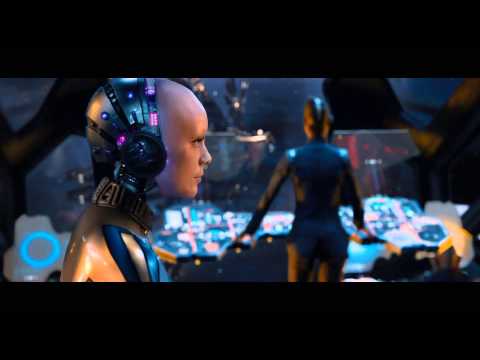 <