It has been a while since that Superbowl teaser showed us our first look at Michael Bay's fourth installment in the Transformers franchise, Age of Extinction. Since then we have had a look at some of the characters thanks to early previews of their toys but all has been quiet on the trailer front, until now!
Exploding on to the internet last night was the first full trailer for the movie and this one has a lot packed into it. The trailer focuses on Mark Wahlberg's character, Cade Yeager, who finds a junked up old truck and buys it to take home and turn into scrap. The truck turns out to be Optimus Prime and when some, supposedly, government agents turn up looking for Prime and threaten the family, Prime reveals himself and all hell breaks loose. The trailer also shows glimpses of spaceships approaching Earth, other Transformers revealing themselves and so on. But perhaps the best thing here is that we get a better look at Grimlock and he does look like one mean Transformer, even if he does appear to be a villain.
In a nutshell it looks like the title of the movie, "Age of Extinction" has a double meaning, with one element referring to the Dinobots and the other element referring to the Transformers left on Earth that appear to be hunted to extinction, most likely due to the large amount of damage done in the last movie. What is also interesting in this trailer is that eagle eyed viewers will notice that the truck that we see early on resembles the design of the Generation One Optimus Prime, which is a nice touch and so kudos must be given to Michael Bay for at least one thing in this movie.
Transformers 4: Age of Extinction is released in the US on June 27th and in the UK on July 10th. Starring alongside Mark Wahlberg are Stanley Tucci, Kelsey Grammer, Jack Reynor, Nicola Peltz, Sophia Myles, TJ Miller, Titus Welliver, Han Geng and Li Bingbing. Click play to watch the trailer below and let us know your thoughts in the comments below.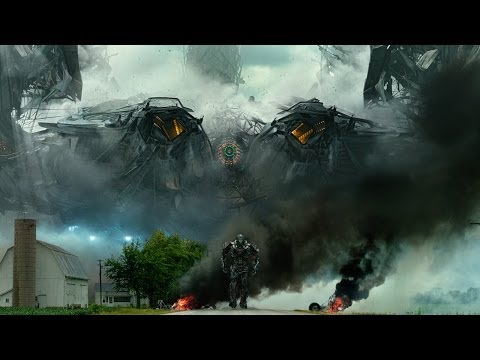 <