With April Fools' Day having now arrived in some parts of the world, the day's obligatory tomfoolery has already begun online, with the web all set to descend into light-hearted chaos over the next few hours. For Pokéfans, though, much of what's to come may well go unnoticed, thanks to Google Maps getting in quickly with a highly addictive Pokémon game.
Google's "Pokémon Challenge" is accessible on mobile devices, allowing users to start a new kind of Pokémon adventure simply by launching the Google Maps app and tapping the search button at the top of the screen. Instead of searching for directions, aspiring trainers can then begin the hunt for monsters: a new "Press Start" button will appear, accompanied by a Pokéball icon.
As usual, the your adventure begins with a visit to the Pokémon Lab – here located at Switzerland's CERN research facility. Proceeding from there, you can traverse maps littered with colourful creatures which can be "captured" and added to a Pokédex. 
Below, you can check out Google's Pokémon Challenge trailer, which takes the form of a spoof job advertisement. At least, we think it's a spoof…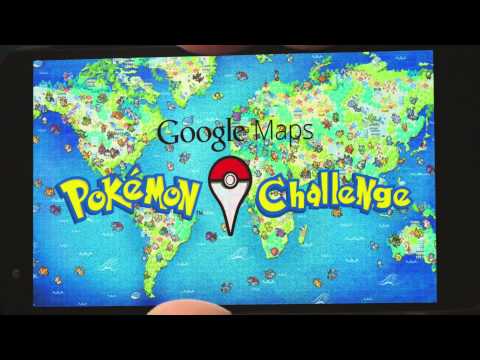 Source: The Next Web

<