Good news for Batman fans, as the new prequel television show Gotham has received an order for a full season.
This is set to be a huge, very exciting series. Based on the hit characters from the DC universe, Gotham tells the story of new police recruit Jim Gordon (Ben McKenzie), long before he earned the rank of 'Commissioner'. He is paired up with a rough-around-the-edges detective, Harvey Bullock (Donal Logue) to investigate a very high profile case: the murder of billionaire couple Thomas and Martha Wayne, the parents of the young and now angry Bruce Wayne (David Mazouz).
Jim promises Bruce that he will catch the killer. While he dives into the heart of Gotham, he will confront gang bosses and many of Gotham's future villains, such as Selina Kyle, A.K.A. Catwoman (Camren Bicondova) and Oswald Cobblepot, A.K.A. The Penguin (Robin Lord Taylor).
This new drama sounds like a great idea. It will be a real breath of fresh air to see the origins of the famous city and to not focus solely on the origins and legend of The Dark Knight himself (though Gordon's unlikely friendship with Bruce Wayne in this series will shape his future fate in becoming Batman). Jim Gordon is also sure to make a very interesting protagonist.
If this news doesn't excite you enough, then check out the latest 'story' trailer that Fox has released for the show down below: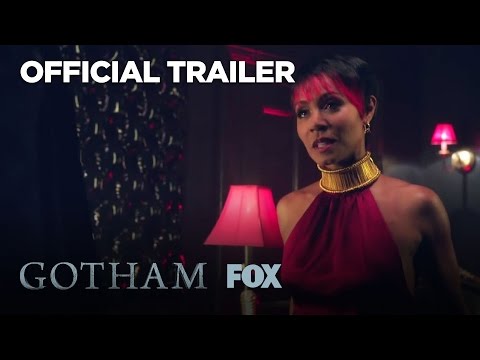 Before Batman there was Gotham. Are you looking forward to the new show when it premieres in 2014-2015? Let us know in the comments below.

<