Over 40 years since The Flintstones graced television screens in all its non-technicolour glory, it was announced this week that a live-action film reboot may be heading to our cinema screens in the near future. 
For the uninitiated, the Hanna-Barbera original animation of The Flintstones told the oft-comedic story of working-class everyman Fred Flintstone and his family, consisting of his wife Wilma and their daughter Pebbles. Meanwhile Fred's best friend and next-door neighbour Barney Rubble, his wife Betty and their son Bamm-Bamm comprise the rest of the main cast. One of the show's distinctive features was that many everyday appliances were prehistoric animals, such as an adult woolly mammoth acting as a shower by spraying water with its trunk.
The original outing of the "modern Stone Age family" enjoyed a run of six seasons over a span of six years, exceedingly short by today's cartoon standards. Since the 1960s, the show has seen itself in many incarnations including a spin-off featuring teen versions of Pebbles and Bamm-Bamm, television specials, cross-over specials with other Hanna-Barbera cartoons, as well as comic books and video games.
This latest film reboot headed by Will Ferrell and Adam McKay will not be the first. In 1994, The Flintstones, a movie starring John Goodman as Fred Flintstone and Rick Moranis as Barney Rubble, became a box-office success. However, its 2000 sequel, The Flintstones in Viva Rock Vegas, did not enjoy the same success.
While it is still unconfirmed whether Will Ferrell will be starring, this Flintstones reboot might become the successful family movie to compete against the current onslaught of animated films.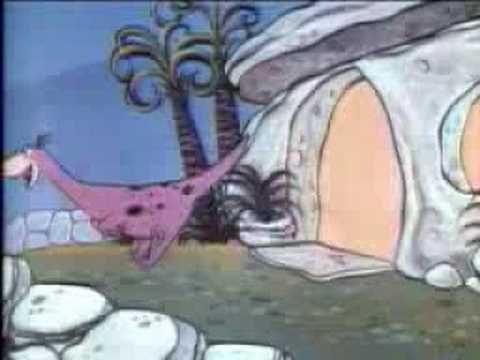 Source: Deadline

<