After the massive success of Gareth Edwards' Godzilla over the weekend, Warner Bros and Legendary Pictures have now announced that plans are underway for a sequel to the movie.
Since opening on Thursday last week, the film has already racked up nearly $200 million in the box office worldwide. Despite criticism from some quarters, it has been generally well-received, particularly by Godzilla fans. Said Legendary's president and chief creative officer Jon Jashni, "It's very validating. You can't ask for a better situation when you have a group of people, who were perhaps expecting to be let down were impressed."
According to Variety, the development of a sequel had been anticipated by the studios. In a press conference on Monday 12th May, a panel made up of director Gareth Edwards, producer Thomas Tull and stars Bryan Cranston, Aaron Taylor-Johnson and Elizabeth Olsen was asked about the possibility of a sequel. At the time, Gareth Edwards replied that he and Thomas Tull had decided not to "jinx it" before the first film had had a chance to prove itself, yet it was clear that the possibility had not been ruled out.
If you've yet to watch Godzilla, you can read our spoiler-free review here, or if you've already seen the film, check out our footage from the press conference below: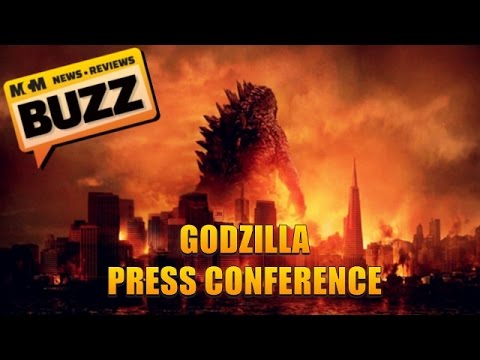 <