After the global success of the 50th anniversary of Doctor Who and the latest series of the hit BBC sci-fi show ready to premiere in August this year, it should be no surprise to hear that a special event is planned to celebrate the return of The Doctor, the TARDIS and his companions.
Last year, millions watched as the 11th incarnation of The Doctor (Matt Smith) regenerated into his latest form, played by Peter Capaldi. Now for 12 days only, the 12th incarnation of The Doctor will be taking Doctor Who on a global worldwide tour! Capaldi will be joined by current companion to The Doctor, Jenna Coleman (Clara Oswald) and the show's head writer, Steven Moffatt (although it has recently been confirmed that Moffatt won't be able to attend the whole event as he has other production commitments).
Together, the trio will be jumping in the TARDIS and visiting five continents in the space of the 12 days, calling in at the following seven cities:
Cardiff, UK
London, UK
Seoul, South Korea
Sydney, Australia
New York, USA
Mexico City, Mexico
Rio de Janeiro, Brazil
The world tour will begin on 7th August at the home of Doctor Who since the show's revival in 2005 (thank you Russell T Davies) Cardiff, and will end in sunny Rio de Janeiro on 18th August. This tour is a first in Doctor Who history and is sure to get the 'Whovians' excitement and their hearts pumping. Peter Capaldi has been filming his first series as The Doctor for eight months now and has spoken of his interest and excitement for this world tour:
"It's fantastic that so many people across the world love Doctor Who. After eight months solid filming deep in the world of monsters, Jenna and I are thrilled to be heading for the Planet of Fans"
Be sure to visit the Doctor Who World Tour Website for updates and information about purchasing tickets. It's a once in a lifetime offer. Twelve Days. Seven cities. Five continents. Only one Doctor.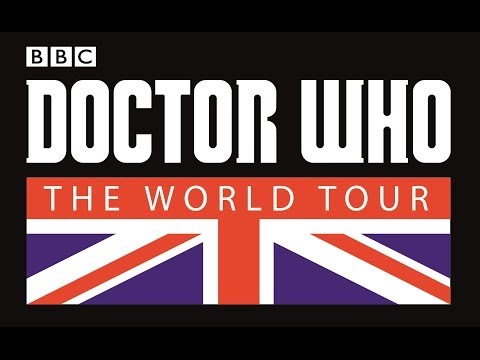 What do you think of the world tour idea? Will you be jumping in the TARDIS and attending the tour? Let us know in the comments section below.

Sources: DoctorWhoTV, Doctor Who World Tour, TalkTalk

<