It's been 20 years since the original Dumb and Dumber (wow that makes me feel old), but from the look of this new trailer for the sequel, the Farrelly brothers and their stars Jim Carrey and Jeff Daniels haven't missed a beat…
Dumb and Dumber was a special sort of movie. A benchmark in American comedy that started a trend of gross-out movies in the 1990s and onward. Though it could be argued the trend was perpetuated by the Farrelly brothers themselves. After all Dumb and Dumber was their debut and they continued to follow the template with movies like There's Something About Mary, Kingpin and Shallow Hal.
But Dumb and Dumber was and always will be special. Parents blamed the antics of Lloyd Christmas (Jim Carrey) and Harry Dunne (Jeff Daniels) for the downfall of American decency. Toilet humour had never quite gone this far before. Here in the UK we weren't so fussed, we were used to far worse. And for a younger audience of today who are used to South Park and Family Guy it would probably seem quite tame by comparison. But that won't stop it being hilarious.
There has already been a horrible prequel with a couple of unknowns as the main leads, but the less said about it the better. Much to our relief, Dumb and Dumber To looks like it's going to be far closer to the magic of the original. After spending years working on their "serious" acting, Jim Carrey and Jeff Daniels are getting back in touch with their silly sides.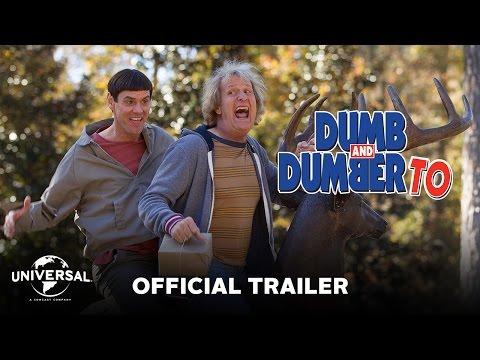 Dumb and Dumber To is released in the UK on 19 December 2014.

<