A fairy, a fudgeopolis, fantastic writers and a whole lot of fun – if you haven't seen it yet, The New Adventures of Peter and Wendy is an always hilarious and often poignant web series all about growing up, which transplants J. M. Barrie's classic Peter Pan characters to the sleepy US town of Neverland, Ohio. Peter, Wendy, John, Michael and Lily are reimagined as a group of 20-somethings taking their first steps into a brave new world full of careers, relationships and big, important life decisions…..or at least, attempting to do so, at any rate.
Wendy Darling (Paula Rhodes) writes an advice column for The Kensington Chronicle, a local publication edited by her brother John (Graham Kurtz). Peter Pan (Kyle Walters) is Wendy's best friend and creator of the Chronicle's comic strips, Peter's Panels. Amongst Wendy's rivals for Peter's affection are her little brother, Michael (Brennan Murray), spoilt rotten, stinking rich businesswoman Lily (Lovlee Carroll) and of course, Peter's own fairy, Tinkerbell. Dissatisfied with her little lot working for the local Neverland newspaper, Wendy seeks to move onwards and upwards in her life, but what would life in Neverland be like without her?
After a successful first season that made us laugh, cry and shout angry sweary things at fictional, camera-wielding fairies (sorry, I do believe in fairies!), the creators of the show, Epic Robot TV, are now raising money to make a second series via crowdfunding site Indiegogo, with lots of exciting goodies on offer for those prepared to show their support, from a thank you and a happy thought to help you fly, to a VIP invitation to the premiere party, if you're feeling extremely generous. There are now five days left of the campaign – which, by our reckoning, is just enough time for you to catch up on all of Season 1 and have a quick glance at the Kensington Chronicle website, before heading over to Indiegogo to splash your cash.
With Series 1 having ended on a terribly traumatic cliffhanger, for the sake of our sanity, it is now absolutely imperative that this campaign succeeds – otherwise who knows what might become of Wendy Darling and her family, friends and….er…others…? But if you're not convinced by me, check out "voiceover royalty" Tara Platt and Yuri Lowenthal lending their support below: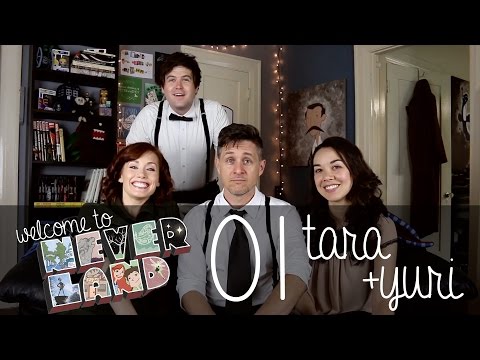 Perfect for fans of Pemberley Digital, J. M. Barrie, and of course, of all things Disney, The New Adventures of Peter and Wendy is a beautiful series, every bit as mad and magical as you could wish for. Plus, if Season 2 does go ahead, it's set to include Supernatural star Jim Beaver and Strawburry17's Meghan Camarena.

So what are you waiting for? Come join the party and #SaveNeverland!

<