Following a concerted campaign to "preserve the dying art of 2D animation", a group of Disney animators have successfully funded a brand new, steampunk short via crowd-funding site Indiegogo.
With Walt Disney having originally made his name on innovation in animation, it's perhaps no surprise that the company he left behind has continued to break ground in this field, having produced some of the most breathtaking 3D CGI movies to emerge since the form first came into existence. Yet this forward drive has also come with a downside: there are plenty who lament the decline of the stunning, hand-drawn worlds that first catapulted the company to fame and fortune back in the 1930s – including, it seems, many members of the Disney family themselves. After all, as beautiful as the landscapes of Brave or Frozen or as lifelike as the crazy creatures in Monsters, Inc. may be, The Lion King's breathtaking panoramas and Aladdin's quirky characters still retain their own separate and distinct charm that it would be sad to see forgotten forever.
Titled Hullabaloo, the in-development short has an incredibly talented team behind it, including Disney veterans James Lopez (The Lion King, Pocahontas, Hercules, Paperman), Rick Farmiloe (The Little Mermaid, Beauty and the Beast, Aladdin) and Bruce Smith (Tarzan, The Princess and the Frog, The Emperor's New Groove), as well as steampunk master G. D. Falksen, who will co-write the script, and voice-acting superstar Yuri Lowenthal, who will be lending his acting talents.
Based on the clips uploaded to the campaign page, the film looks absolutely beautiful. As if that weren't incentive enough to watch and fund, however, the story will also be focusing on two female engineers who "use their intellect, wits and courage to fight greed and corruption", the aim of this being to "encourage girls to explore science and adventure" and to get them excited about engineering and sci-fi. Check out the official synopsis:
"Hullabaloo is the story of Veronica Daring, a brilliant young scientist who returns home from an elite finishing school to find her father–the eccentric inventor Jonathan Daring–missing without a trace! The only clue left behind points Veronica toward Daring Adventures, an abandoned amusement park used by her father to test his fantastical steam-powered inventions. There she discovers a strange girl named Jules, a fellow inventor who agrees to help Veronica in locating her missing father and discovering the secrets of his work.

Together, Veronica and Jules learn that Jonathan Daring has been kidnapped by a mysterious group of influential persons, who seek to use his latest invention for nefarious purposes. These villains are wealthy and influential and neither Veronica nor Jules can stop them openly. But determined to save her father and holding true to the family creed that technology should be used for the good of all, not the greed of some, Veronica assumes the secret identity of "Hullabaloo", a goggled crusader who uses wits and science to combat evil and oppose the nefarious conspiracy that has taken her father.

But the question remains: what are the villains up to? What do they plan to do with Jonathan Daring's mysterious new technology? And will Veronica and Jules be able to stop them in time?"
In just ten days, the Indiegogo campaign has already raised more than twice its initial funding goal of $80,000, with money still coming in even now. As a result, two stretch goals have already been unlocked: the team have promised a second short to follow called The Curse of the Cheshire Cat, and a full orchestra soundtrack for both films. A third film, The Mysterious Island, is also on the cards if $240,000 or more is raised.
Funding for the Hullabaloo project closes on 1st October 2014, with perks estimated to arrive in July next year.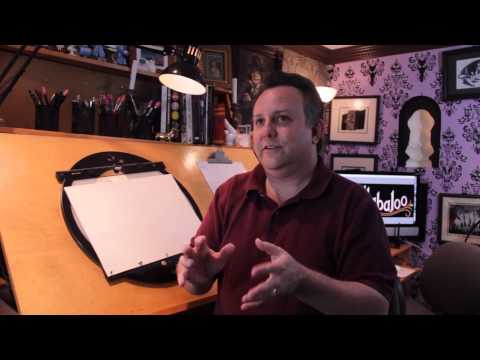 Sources: The Independent | Indiegogo

<