It is not unusual to see themed burgers in McDonalds, with everything from Route 66 to the time of year used as an inspiration for a themed product. So one could argue that it was only a matter of time before we saw the chosen theme bridge out in to popular culture for their inspiration.
Enter McDonalds in Hong Kong and their brand new BATMAN (yes, that's right, BATMAN) themed burger creation. The burger is made up of two beef patties, piled eggs, cheese and onion, all of which is sandwiched between two sesame seed topped buns. Arguably the only connection one can make to the Dark Knight here is that after eating this creation your breath will be as scary to criminals as everybody's favourite caped crusader.
But that is not all you get. If you wish to have a full meal as opposed to just the burger then you can team it up with squeezy cheese fries topped with bacon bits and sparkling green apple tea, both of which appear to have no reference to Batman at all. However, probably the coolest thing about this burger by far (and probably its only redeemable quality), is the awesome themed packaging, which can be seen below.
香港のマクドナルドでバットマンのハンバーガーが発売されてるのは知ってたけど、パッケージが最高だった pic.twitter.com/HUl3c1LVCb

— クリス・プラッ斗馬 (@detroitouma) October 2, 2014
Eagle-eyed fans who have watched the TV advert (see below) for this burger will have noticed that it refers to the Justice League. So could this mean that we will be seeing an Aquaman themed Filet-O-Fish? A Superman styled Big Mac? Or maybe even a Wonder Woman themed Chicken Sandwich? Whatever the plan, due to the Batman themed one looking like it has the super power to induce artery clogging, it unlikely that we will see these superhero themes repeated in the UK.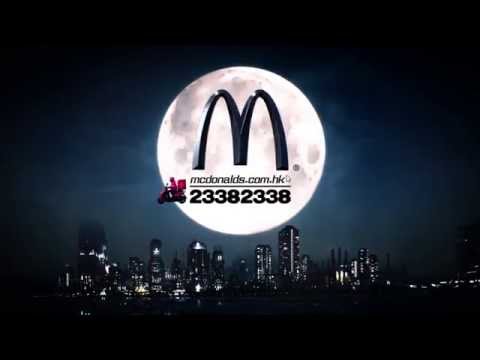 Oh, and if you fancy a quick giggle, check out the advert for the children's toys, that are presumably being given away in the Happy Meals, the ending of which seems to show Batman dumping Wonder Woman for… Catwoman?!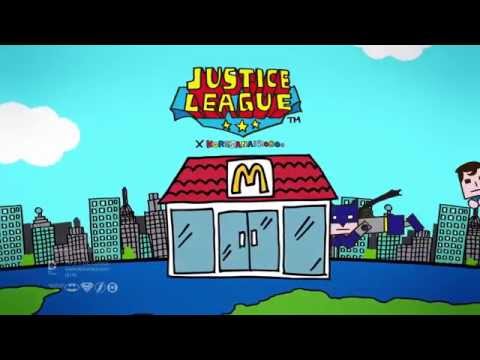 Would you like to see this burger in the UK? What type of burger do you think suits the other members of the Justice League? Let us know in the comments below.

Sources: McDonlads Hong Kong YouTube channel | entabe.jop | @Detroitouma on Twitter |

<