Four fabulous voice actors took to the stage at MCM London Comic Con to discuss the skills required to bring games and animation to life. ­­­­­D.C. Douglas, the voice of Albert Wesker in Resident Evil 5; Laura Bailey, known as Tohru Honda in Fruits Basket; Travis Williams, who voices a range of characters in Bleach; and Robin Atkin Downes, recently cast as the Master in all new show The Strain­ are four talented actors who are no stranger to performing on both the small and big screen.
Douglas came on stage last, his smart phone pointed at the crowed as they cheered the voice actors' arrival. He turned the camera onto himself and Williams as they sat down, both pulling exaggerated, joyful expressions.
The first question put to the panel by the audience asked them to describe the most interesting and bizarre project they have ever had to work on. Downes leapt towards his microphone and said, "The most interesting and bizarre project I've ever done was a game called Hunted: The Demon's Forge. It was about a minotaur who was having relations with another man, and it sounded a little bit like this…" He began to snort and grunt into the microphone in a guttural voice.
When the question came to Bailey, she spoke in a high-pitched voice that went through the roof as
she deliberated for a moment. "The most interesting," she said, "was probably [Dragon Ball Z:] Kiken. That was a crazy weird show, and he had a voice that was so…" Here she spoke in Kid Trunk's voice. "I just had to imagine there was a potato in the back of my throat." As a fan of the Final Fantasy game series however, she said, "It's hard to choose, there are so many [characters she's loved to play] but I was so excited when I got to play Serah in Final Fantasy XIII."
Next they were asked how much of themselves went into each of the characters they played, or if they focused more on how the character talked. Douglas proceeded to describe himself as a hat. "I only have one voice," he joked. "But I mean, people hire me for it, so. There's my waking up in the morning voice, there's me! My normal voice. And then there's—" Douglas deepened his voice and spoke a few gravelly words.
A little drama hit the fan as one audience member asked what it was like to work with Troy Baker. "That bastard," Williams said, trying to hide a grin. "My best friend always ends up hooking up with my wife [Laura Bailey] in video games. It's not right. I don't like it. It was cool in one game where we were brothers, which meant my entire job in the game was to chastise him and tell him what an idiot he was—so it was just like everyday life for me. But then he had to make out with my wife. It was a small motion capture, so whenever they were on scene, I would make it awkward by just crouching down in the corner and saying 'yeeees.'" Williams pulled a leering face to demonstrate his tactic for making Bailey and Baker uncomfortable during recording.
Downes moved the discussion on by talking about how the only people who do character voices during normal conversation are aggravating to spend time with. To his right, Douglas, Williams, and Bailey pulled guilty faces, a look passing between each of them as if to confirm, 'Whoops, that's what we do!' But Douglas shook his head and said that hanging out with comedians is the same—it gets tiring trying to hold a conversation with someone who is over the top and 'acting' all of the time.
Williams and Bailey admitted that they talk to each other at home in every possible voice they can, in every kind of domestic situation. Asking for a cup of coffee isn't simply asking for a cup of coffee. "We only do it at home," Bailey said. Williams cut in quick, "And in public too, let's be honest."
After Douglas talked about reading aloud erotic Albert Wesker fiction for fans, which, he added, he's no longer allowed to do, Williams told us that the weirdest thing he'd ever done for a fan was let them lick his hand. "He come up to me and said, 'Can I lick your hand?' I only let him lick the top. The palm is a little weird." Everyone on the panel gave him a concerned look. "I was in a weird place!" Williams cried.
If they could voice any character they wanted, Douglas said he'd like to be an autobot, "because it's cartoon and I'll never die," as frequently throughout the panel he mentioned that his parts in video games are often killed off. Williams said he would like to be Hulk, "because he's nearly indestructible and smashes everything." Bailey followed on, "I was going to say I'd like to be Black Widow, but now you've said that…" Williams threw his arms open. "You still can be! You be Black Widow and I'll be Hulk." He went to give Bailey a high-five, but she turned away—not realising that she'd left him hanging.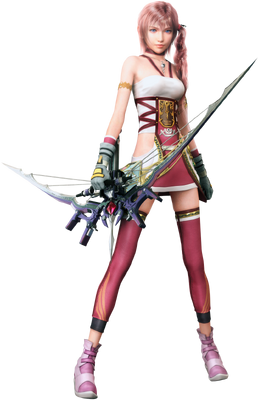 For the next few minutes, Downes started wearing his microphone as a moustache, while Douglas tried to explain the difficulties of motion capture in video games. Their obvious bond of friendship had the audience chuckling throughout the panel as they pulled faces behind each other's backs, making each other laugh as someone else tried to talk.

To conclude the panel, Bailey told an anecdote of when she and Williams visited a furniture store not long after she'd finished working on Fire Emblem: Awakening. "I saw that the guy at the store who was selling us our furniture was playing Fire Emblem on his DS. I was like, 'Oh my gosh, I'm in that!' and he gave us a discount on our furniture."

With a final wave and round of laughter, the four headed off to the signing tabels.

<