With the anticipated 2015 Pokémon film on the way, Nintendo has officially unveiled the Legendary Hoopa. While details on Hoopa were previously leaked last month, it has been revealed that the doughnut-loving Pokémon will appear as the main star in the new film. Shogakukan's Coro Coro Comic magazine also announced in its February issue that the title of the film will be "Ring no Chomajin Hoopa", translating to "The Ring Genie Hoopa".
The magazine also commented on the features of Hoopa and have confirmed it as a Psychic/Ghost type with a secret power hidden in the rings that appear around its body. The new legendary Pokémon also supposedly appears in the newest Pokémon games: Omega Ruby and Alpha Sapphire, however it is said to not be obtainable simply by playing through the regular story.
This news also sheds a light on the trailer for the film which showed an emphasis on the idea of rings throughout. Particularly on the title frame towards the end, with the O in Pokémon being replaced with a ring. Turns out there was no chance of Sonic the Hedgehog appearing in the film after all. The trailer can be viewed below.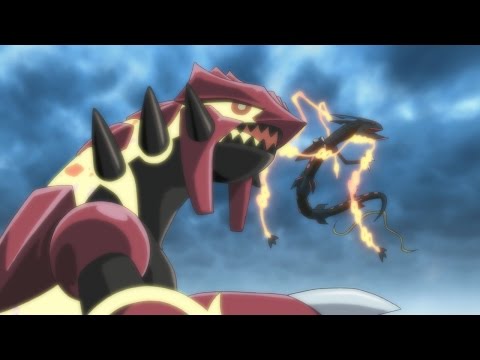 The Ring Genie Hoopa is set to premiere in Japan on July 18th 2015 featuring Hoopa and the previously announced 'Primal Reversion' forms of legendary Pokémon Groudan and Kyogre.

Source: Anime News Network

<