Think you can be the very best like no one ever was? Then get ready to test your skills in the Pokémon European National Championships!
This year's UK Nationals will be held at Manchester's EventCity on the 30th and 31st May, with both Video Game and Trading Card Game Championships combined into one massive event.
Other Combined European Nationals will be held at the Carl Benz Arena in Stuttgart, Germany, on 16th and 17th May, and at the Mediolanum Forum in Assago, Italy on 13th and 14th June. Trading Card Game Nationals have also been confirmed in France, the Netherlands, and the Nordics, with more still to be finalised.
Those successful in the European heats will secure themselves a spot at the 12th annual Pokémon World Championships in Boston, Massachusetts, taking place from 21st-23rd August 2015. Described as "the most prestigious Pokémon event of the year", Pokémon Worlds is a massive competition that sees the most talented trainers from across the globe go head-to-head, battling it out to become true Pokémon Masters and earn their place in the international Hall of Fame. In addition, participants will also have the chance to win a range of fantastic scholarships and prizes worth $2 million in total.
With so many ways to train and connect with other players, including the new Pokémon TCG Online game, there are now more opportunities than ever to hone your battling skills, and budding contestants are encouraged to practise as much as possible before taking part.
"This is a great time for the best TCG and video game players in Europe to engage, battle, and show off their skills with other Trainers in the vibrant competitive circuit from countries all over the globe," said J.C. Smith, director of Consumer Marketing for The Pokémon Company International. "It is exciting to see this supportive international community continue to grow."
Rules for the Video Game tournaments are now available to download from the official Pokémon website – check back to the site later for Trading Card Game rules.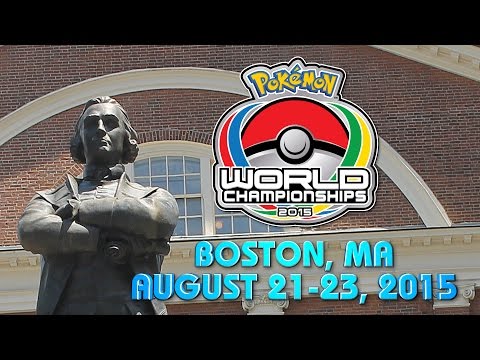 Source: Pokémon Official Press Release

<