Christian Serratos (Rosita) and Tyler James Williams (Noah), stars of AMC's The Walking Dead were another pair of special guests who flew in to be part of MCM Birmingham Comic Con.
Both actors had joined the show within the last two seasons and have been kicking walker butt since their arrival. With the show's popularity seemingly unwavering and crowds of people gathering to meet them throughout the weekend, the pair sat down with Stuart Claw to discuss the show, the fans and joining The Walking Dead family.
Please note the video below contains spoilers for season five of the show.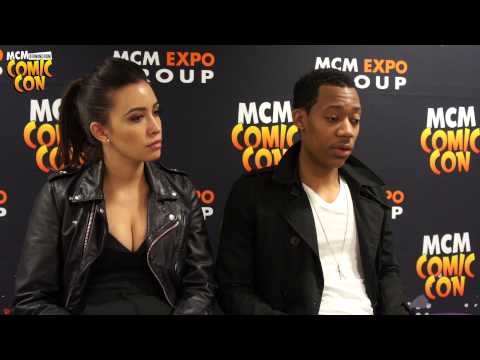 Interview footage kindly provided by I Am Birmingham

<