With the May 14th release of the movie now under two months away, Warner Bros. yesterday night released the first full official trailer for Mad Max: Fury Road.
Directed by George Miller, the mastermind behind the original trilogy of Mad Max films, the movie stars Tom Hardy as Max Rockatansky who we find is now wandering in the desert haunted by his past and hoping that his exile will help him to survive longer in this brutal world. Max's hopes are short lived and he finds himself involved with a group who are fleeing a citadel that is being terrorized by the Immortan Joe. This Immortan is now chasing the group led by Imperator Furiosa, claiming that they have stolen something irreplaceable from him.
Hardy is joined in this movie Charlize Theron as the Imperator, Hugh Keays-Byrne as Immortan Joe ("Mad Max," "Sleeping Beauty"), Nicholas Hoult ("X-Men: Days of Future Past") as Nux and Rosie Huntington-Whiteley ("Transformers: Dark of the Moon") who plays the character of Splendid
The trailer is just over two minutes of high octane action that shows a variety of the film's amazing vehicles, stunts, character design and even what appears to be a guitar that spews flames! Click play to watch the trailer below and then don't forget to leave your comments below to tell us what you think of this trailer.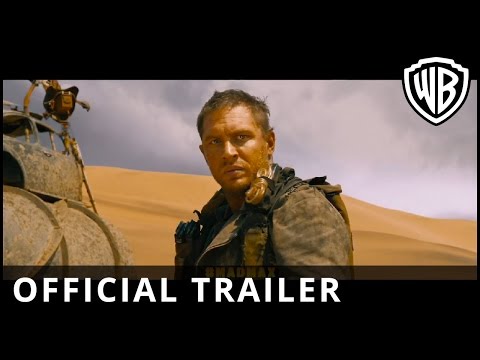 <