Right now that you have stopped either hyper ventilating or wondering if we are very late with our Aprils fool joke, you are probably ready to believe us that Disney are in fact officially doing a version of their hit animated movie for the stage.
Well when we say stage, you can't go and see it on Broadway or in London's West End yet as the musical is going to be premiering exclusively on board the Disney Cruise liner called The Disney Magic. Set to launch on board this November, the musical features all of your Tangled favourites alongside 3 brand new songs with music by Tangled composer and Disney legend  Alan Menken and lyricist Glenn Slater. The musical is one hour long is described by the official site as being able to bring, "the animated world of Rapunzel to delightful heights of enchantment.".
As if the news about the show isn't enough for you, then why not click below to see a behind the scenes peak the musical and also one of the new songs.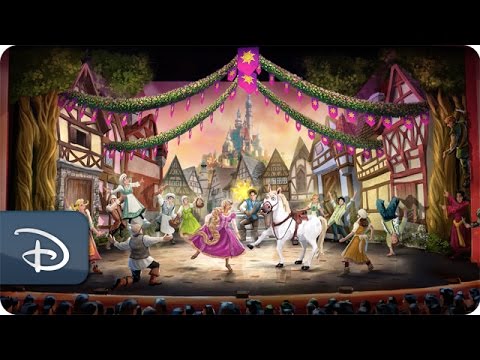 Would you take to the high seas just to see this musical adaption? What other Disney classics would you like to see as musical? Let us know your thoughts in the comments below.

Sources: Oh my Disney | Disney Magic

<