Following a preview panel at last October's MCM event, director Jon Schnepp will return to MCM London Comic Con in May for the European debut of his documentary film The Death of 'Superman Lives'; What Happened?
Resting in development at Warner Bros for much of the 90s, Superman Lives went through multiple incarnations, linked to the likes of Tim Burton, Nicholas Cage and Kevin Smith, as well as legendary producers Jon Peters and Lorenzo di Bonaventura. Sadly, following some behind the scenes trouble and a publicity disaster, the project was finally scrapped by the studios and seemingly disappeared for good – until now. By delving into the archives and speaking to the big names behind the original movie, Jon Schnepp has unearthed some amazing insights into what may well be the greatest Superman movie never made.
Last year's panel revealed exclusive footage from the Kickstarter-funded documentary, then still being edited, with Schnepp and producer Holly Payne on hand to offer explanations and answer questions. The footage showed testing for a phenomenal and truly unique looking resurrection suit, as well as comments from Tim Burton and others who worked on the project. This year, Schnepp will unveil his finished feature, as well as meeting fans and signing autographs at London's ExCel Centre.
The Death of 'Superman Lives'; What Happened? will screen after MCM London Comic Con at 6:15pm-8:15pm on Friday 22nd and Saturday 23rd May. Are you as excited as we are to watch it? Let us know in the comments!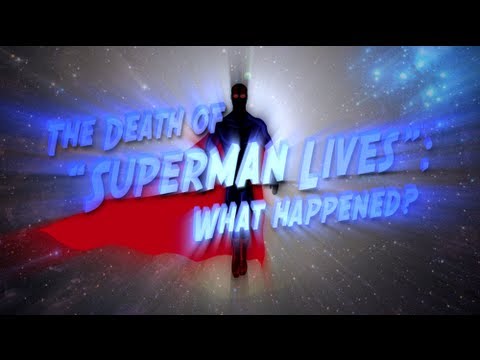 Photograph by Caitlin Jenkins.

<