Following his well-received appearance at May's London Comic Con, Sean Kelly is set to return for another MCM appearance at next month's Manchester convention.
Best known to most as the host of Dave's hugely popular Storage Hunters, the quick-talking comedian and TV auctioneer entertained con-goers at MCM London with a special stage auction. Storage Hunters is currently among the channel's highest-rated show, pitting hopeful bidders against each other in surprisingly heated battles over abandoned containers.
The format for the show was originally conceived by Kelly himself, and has since become a global phenomenon, airing in a total of 37 countries around the world. When he's not hosting auctions, however, Kelly also performs stand-up, and is embarking on a UK tour this year. This is only the latest in a long and varied career, that has seen Kelly drive forklift trucks, serve as a German linguist for the US Army's intelligence service, and manage a major US newspaper, among other things.
If you can't wait for Kelly's appearance at MCM Manchester, why not whet your appetite by watching our footage of the MCM London stage auction below?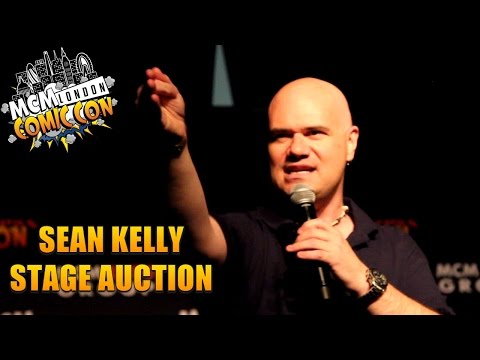 <