Joining the exciting line-up for The Guardian's Edinburgh International Television Festival 2015, the Doctor Who Series 9 premiere, "The Magician's Apprentice", will have its debut screening on Thursday 27th August at Edinburgh's Filmhouse Cinema.
Taking place from 8.30-10pm, the preview event will be followed by a Q&A session with special guests (TBA), hosted by critic and journalist Andrew Collins. Priced at £8 and £12, tickets are now available to book from the Filmhouse Cinema website.
Produced by Peter Bennett, directed by Hettie McDonald and written by Doctor Who showrunner Steven Moffat, "The Magician's Apprentice" will see Michelle Gomez reprise her role as the manic Missy, a female incarnation of the Doctor's arch-enemy, The Master. Jemma Redgrave will also return as Brigadier Lethbridge-Stewart's hard-nosed but brilliant daughter, Kate. Filmed partly in Tenerife, "The Magician's Apprentice" is the first half of a two-part story that will continue in "The Witch's Apprentice".
The packed schedule for the three-day GEITF also includes preview screenings of the upcoming Amazon Original series Hand of God, including Q&A sessions with actors Ron Perlman, Dana Delany and Alona Tal, creator Ben Watkins, and director Marc Foster. Tickets to the event are also available via the Filmhouse website, but MCM Comic Con fans can get an exclusive 20% discount on tickets by booking here.
Hand of God tells the story of Pernell Harris (Ron Perlman) a powerful judge with a tendency to bend the rules to suit himself. When his son ends up in a coma, however, Harris suffers a mental breakdown. Visions and voices in his head lead Harris to believe that God is speaking to him, leading him to take the law into his own hands as a vigilante. The preview GEITF preview screenings take place on Thursday 27th August at 1 and 6pm.
Aimed at industry professionals, the Edinburgh International Television Festival features a range of workshops and networking sessions, and culminates in the Edinburgh TV Awards ceremony. As such, tickets for the full festival are pricey, but those interested in attending can check out the various packages available here.
Doctor Who "The Magician's Apprentice" is set to air on BBC One on 19th September. Click here to book tickets for the GEITF preview, or check out the season trailer below: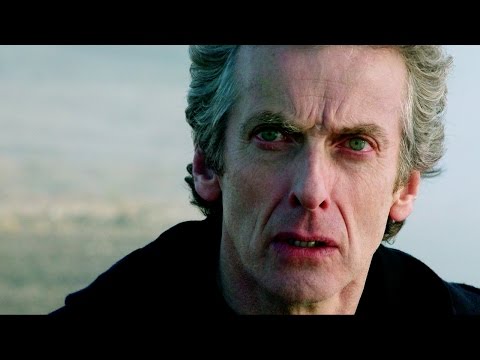 <