In a world where fairytales like Snow White are given re-toolings and re-tellings, Paramount and MGM bring us a trailer for Hansel and Gretel: Witch Hunters. The film is influenced by the titular fairytale but it has been taken in an interesting, action-packed direction.
Starring Jeremy Renner and Gemma Arterton as the brother and sister team, Hansel and Gretel: Witch Hunters takes place 15 years after the fairytale we're all familiar with. After killing the witch in their original tale, the duo got hooked. They decide to dedicate themselves to hunting and killing witches, any which way they can.
Tommy Wirkola directs the movie. Wirkola also directed 2009's horror comedy Dead Snow, which offers an indication that Witch Hunters hopefully won't go too far down the serious route. With a concept outlined in the trailer hopefully the film will feel a little more like Army of Darkness than Van Hellsing.
It does promise over-the-top action and Jeremy Renner, who, much like Hansel, is so hot right now, coming off The Avengers and The Bourne Legacy. Hansel and Gretel: Witch Hunters has certainly been pushed forward after its previous delays to capitalise on Renner's recent rise, and who can blame them. The actor has certainly picked some good roles and even this shall hopefully channel some potential from him.
With Wirkola at the helm and the idea and apparent execution of concept, Hansel and Gretel: Witch Hunters certainly looks like a silly, over-the-top awesome romp in the land of grim Grimm fairytales…Only time will tell if you should actually hunt this flick down next year.
Hansel and Gretel: Witch Hunters is currently slated for a January 11th 2013 release in the US and a 15th March 2013 release in the UK. It is directed by Tommy Wirkola, with the screenplay by Wirkola and D.W. Harper, and stars Jeremy Renner, Gemma Arterton and Famke Janssen.
Source: Movieline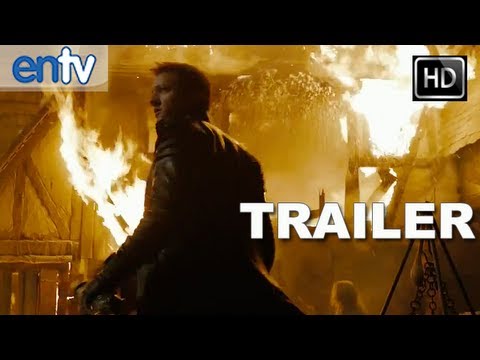 <