The Lone Ranger has been in development hell for a long time. The movie, a reimagining of the original Lone Ranger radio and film serials, was first announced back in 2002, and has since gone through many a rewrite and many a potential director.
The wait is soon to be over, however, as the film has recently been picked up and has been in steady development under the direction of Pirates of the Caribbean director Gore Verbinski using a script credited to Justin Haythe and Pirates of the Caribbean scribes Ted Elliot and Terry Rossio.
Starring in the film are Armie Hammer (who played both of the Winklevoss twins in The Social Network) as the titular Lone Ranger, and Johnny Depp (who played Captain Jack Sparrow in Pirates of the Caribbean, see the pattern emerging?) who plays the Lone Ranger's American Indian companion Tonto.
The cast also includes strong supporting actors including William Fichtner, Tom Wilkinson and Helena Bonham-Carter, so the film certainly has its strength in actors. A nice little bit of trivia for you: Tom Wilkinson also appeared in 2011's The Green Hornet which, while nothing special, originally had character ties to The Lone Ranger back in the time of the conception of the characters. While legally it cannot be acknowledged across the two franchises any more, The Lone Ranger is actually The Green Hornet's great uncle. Despite considering this fact, Tom Wilkinson's character in The Lone Ranger has no connection to his character in The Green Hornet.
In regards to how well the film is coming along and looking, star Armie Hammer recently revealed the first trailer for the film on Jay Leno's talk show, which you can see below.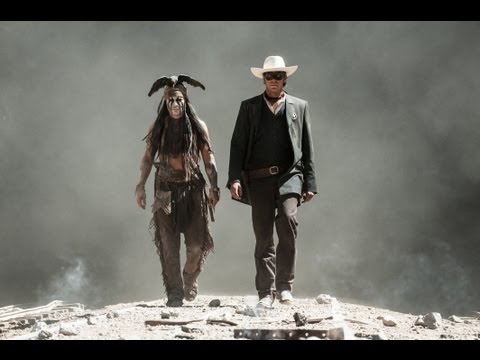 What do you think? Do you need to see more before you can make an informed judgement? Do you think that this movie will be a lot better than The Green Hornet's re-imagining? 

The Lone Ranger is slated for a August 2013 release. It stars Armie Hammer and Johnny Depp and it is directed by Gore Verbinski. The screenplay is written by Justin Haythe, Ted Elliot and Terry Rossio.

Source: ComicBookMovie.com

<