John McClane is back again, back in the wrong place in the wrong time (for a fifth time) in upcoming movie A Good Day To Die Hard, continuing the pattern of awesome sounding sequel names of the Die Hard franchise.
A teaser trailer has recently been released; showcasing the latest antics McClane (played by Bruce Willis who has recently showed he his still top of his game in Looper) will get into, this time joined by his son Jack (played by Jai Courtney from TV show Spartacus)
It certainly looks to continue to build on the scale of each subsequent Die Hard title, having evolved from a skyscraper to an airport to New York to the East Coast and now to Russia, prompting even bigger and better explosions and an even higher body count.
Die Hard 4.0 was certainly an attempt to bring back Die Hard, and Willis certainly plays the aging aggressively McClane with the same no-nonsense hero cop attitude, but there is still something about each sequel that doesn't quite click as perfectly as the original did – regarded by some as the quintessential action movie and by others as a perfect Christmas movie.
This teaser does have a nice throwback to the original movie, which may lead to some speculation of the Gruber family coming back in some way? Unlikely, but one can dream. Hopefully A Good Day To Die Hard will bring another enjoyable action romp led by one of the foremost action icons while also taking things a step further with a fragile father-son relationship put into the mix. One can't deny that there's going to be a lot of conflict and even more destructive set pieces in store for the McClanes.
Look out for A Good Day To Die Hard in 2013, where you could enjoy an action-packed Valentine's Day with its February 14th release date. The teaser trailer can be watched below.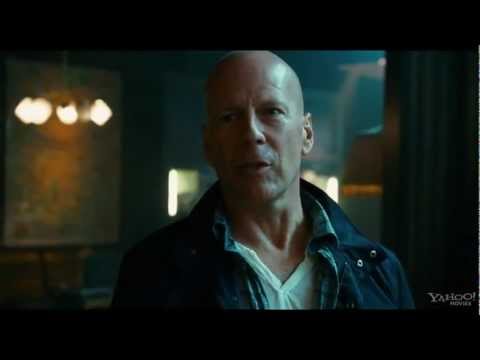 <