Fan-films are a curious thing. Sometimes you can find a really good one, such as any of the video game-related films YouTubers such as FreddieW and CorridorDigital make, or you can find really bad ones by filmmakers who still have a thing or two to learn.
The most recent fan-film to hit the Internet is that from Blue Core Studios, who some might know as the people behind the Mega Man fan-film that was released some time ago. More recently they have been working on a Sonic The Hedgehog fan-film, and it has finally been completed.
To say of its quality is to say that it might not be up there with the likes of Portal: No Escape (whose director, Dan Trachtenberg, recently snagged the director's job for the upcoming Y: The Last Man movie) but it is also not the worst.
Sonic, as it is titled, is quick to maintain that it is a spec movie. This means that while it is a finished product, its main intention is to showcase the execution of a Sonic The Hedgehog movie in a live-action environment, rather than be a straight-up, serious film. The entire project was not-for-profit, and it appears to be a labour of love.
You can watch the entire video below, and make your own judgement.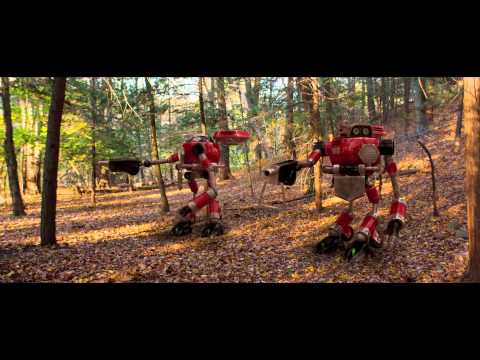 As you can see, a lot of it is of rather middling quality. There are good sides to it and bad sides, such as some of the environments and character models looking very good, but some of the effects looking very, very bad. The actor who played Robotnik also shined, but Jaleel White, reprising his role as the voice of Sonic from the DIC animated series, doesn't quite work in the tone created for the film.

The film is also good for some nice cameos for those familiar with gaming culture on the Internet, such as Stuttering Craig from ScrewAttack, James 'The Angry Video Game Nerd' Rolfe, and Doug Walker of That Guy With The Glasses.

For a spec film one cannot judge it too harshly, however easy it might be in places (the special effects for the guns for example, as well as the sound design leave a lot to be desired) but for a fan-film that strives to recreate 3D models from Sonic The Hedgehog in a live-action environment, it almost works. It would certainly be interesting to see what could be achieved with more minds, money and technology working on the project, should there ever be a serious feature-length version. And hopefully Sonic won't be all hairy next time round.

It has at least won over Sonic the Hedgehog creator Yuji Naka, who viewed the fan-film and tweeted that it was "awesome!!"

But what do you think? Do you think they could have done better? Would you like a live-action/CGI Sonic The Hedgehog movie? What are you favourite fan-films out there? Feel free to speak your mind in the comments below!

<