This month, indie production company Periods. Films released a new comedy movie, produced by Star Trek and Heroes actor Zachary Quinto.
After two years in the making, Breakup at a Wedding has now been released to US audiences through digital download, on demand and via screenings in selected cinemas. Told from the perspective of a wedding videographer, the film follows the story of engaged couple Alison Jones (Alison Fhyrie) and Phil Havemeyer (Philip Quinaz), and their decision to proceed with a sham wedding despite having already broken up beforehand. Secretly, however, Phil harbours hopes that his surprise gift will change his ex-fiancées mind about calling the whole thing off. Meanwhile, further, unforseeable complications ensue as the guests begin to arrive.
In conjunction with the film's release, director and co-writer Victor Quinaz (one of a small number of people with with initials unusual enough to rival Zach Quinto's) created a web survey in which viewers were asked to submit their own wedding horror stories. In addition, he interviewed a range of real-life couples, wedding guests and vendors about their experiences. In the video below, Zach Quinto reads some of the most disastrous tales he collected.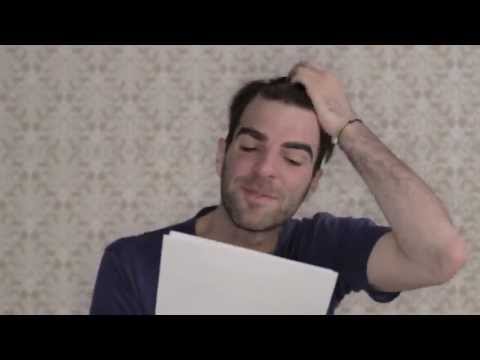 Breakup at a Wedding is written by Anna Martemucci and Victor and Peter Quinaz, and is currently showing in US cinemas. There's no word yet of a UK release, but you can keep updated through the Breakup at a Wedding website, or via Facebook and Twitter. You can also watch the trailer below, or see clips from the film on YouTube.
Sources: The Huffington Post | Breakup at a Wedding Website | Nerdist | Breakup at a Wedding on Facebook

<