With the last UK Bank Holiday of the year almost upon us, MCM Buzz have teamed up with the folks at Warner Bros. Interactive Entertainment to give you the perfect thing to do this weekend, play the BETA version of their latest DC Superhero title, Infinite Crisis!
Infinite Crisis is an all-new multiplayer online battle arena (MOBA) game developed by Turbine, the award winning studio behind free-to-play online games including The Lord of the Rings Online™. Infinite Crisis is a free-to-play game that features a deep roster of DC Comics characters and is scheduled for release this Autumn for the PC. With a variety of DC's finest in the game and featuring every conceivable variant and some new ones of your favourite hero and villain, this game looks to be every comic book fans dream.
We have 10 exclusive BETA codes to giveaway and so in order to play this fantastic title months before any of your friends all you have to do is head over to our Facebook (www.facebook.com/mcmbuzz) or Twitter page (www.twitter.com/mcmbuzz) and then click to like our page/follow us and also put the following phrase in a status or tweet:
I want to win a Beta code and send my weekend into an INFINITE CRISIS. @MCMBUZZ #MCMBUZZ
The winners will then be selected and should win their codes by 8pm BST this evening.
For a chance to see what you could be playing this week then watch the video below: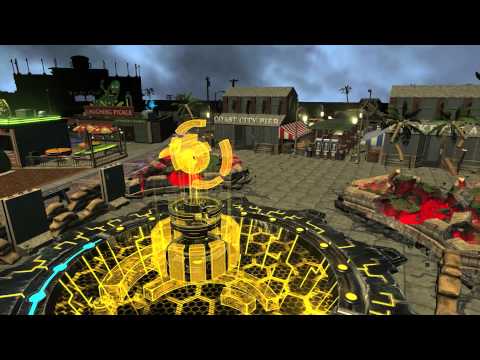 <