Following the recent trend of viral cosplay/Parkour videos hitting the YouTubes – the Warialasky group have thrown their Mario caps into the ring. The Warialasky group have already hit the headlines this week with their live action Skyrim: Into the Void short.
Previous stellar cosplay/Parkour videos include Assassin's Creed 4 Meets Parkour in Real Life – Comic-Con. The three minute video takes place during the 2013 San Diego Comic-Con and to date has racked in over 3 million views!
At the time of writing this article the Warialasky's impressive Super Mario Brothers Parkour has already attracted over 200,000 views within 24 hours of going live. They've stepped up their game on this occasion by adding amazing 3D/8-bit graphics, gold coins, Goombas, Piranha Plants and even fireballs into the mix. If this four minute video doesn't stay with you, then the metal remix of the Super Mario Medley will!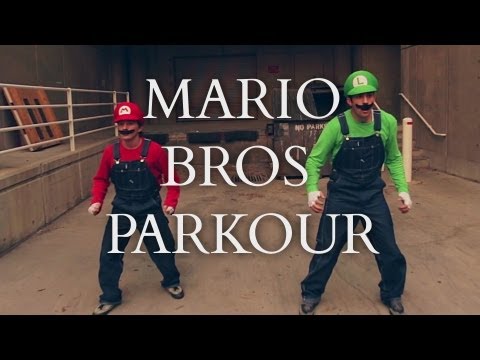 <