Capcom producing legend Keiji Inafune launched his Kickstarter on Saturday 31st August, asking people to support Mighty No. 9. Projected by his independent studio Comcept, Mighty No. 9 is pitched as a "Classic Japanese side-scrolling action, evolved and transformed by Keiji Inafune." The style and the artwork immediately gives you the impression of the classic Mega Man side-scrollers. It only took up until Tuesday 3rd September for Comcept to reach their goal of $900,000. Since then they've backed another $600,000 totaling $1.5 million pledged from over 26,000 backers.
Pledging goals start from $5 (your name in the credits) and go as far as rewards of $10,000 (dinner with Keiji Inafune). You can pledge $20 for a digital copy of Mighty No. 9 with the expected delivery date of April 2015. For old school gamers who like to own physical copies of their games, Inafune put up the option to own a classic-style game box (Western or Japanese-style), with a printed version of the instruction manual (English or Japanese), and a special backer-only golden colour variation for the game's hero, Beck – all for $60 ($75 shipping outside of the US).
The campagin comes to an end on October 1st, so we could see Inafune rack in a few hundred thousand, possibly million. To celebrate those milestones the Stretch Goals they've introduced are invaluable! They've already introduced "TWO MORE STAGES!", "MAC / LINUX VERSIONS", and after breaking $1.5 million they celebrated by introducing a "NEW GAME PLUS & TURBO MODE!"
The outstanding goals include a "MAKING-OF DOCUMENTARY" from 2 Player Productions, previously known for their excellent Minecraft: The Story of Mojang documentary. Following that, if they break the $2.2 million glass ceiling they are promising "PS3 / 360 / WII U Versions" of Mighty No. 9.
As of writing, you've got 26 days left, which leaves plenty of time for you to get in on some of the sweet old school side-scrolling action. Heck, for $2,500 you can even put your face in the game and then have it kicked in by Mega Man's nephew – BECK!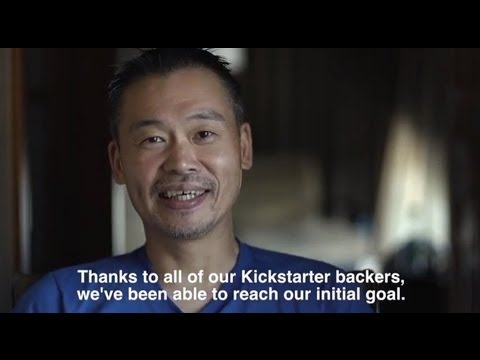 <