It's Monday the 7th of October, 6:30 pm outside Leicester Square's Odeon Cinema, and the doors have yet to be opened. The line reaches halfway to Covent Garden, passers-by are stopping to take photos of the mammoth queue; of course it could only be MCM London Comic Con's exclusive Ender's Game panel. Fans had come from across the country, some from across the world, to catch a glimpse of the cast and creators answer questions about their upcoming strategic space adventure.
Adapted from Orson Scott Card's sci-fi classic, the film sees Ender Wiggin (Asa Butterfield) drafted into International Fleet, the army charged with saving the world as we know it from the scourge of the Formic, an insectoid alien race looking to wipe out mankind. The legendary panel consisted of director Gavin Hood (Tsotsi, X-Men Origins: Wolverine), producers Bob Orci (Transformers, Star Trek: Into Darkness) and Gigi Pritzker (Drive, Green Street), as well as cast members Harrison Ford, Sir Ben Kingsley, Asa Butterfield (Hugo, The Boy in the Striped Pyjamas) and Hailee Steinfeld (Romeo and Juliet, True Grit). 
Here at MCM not only do we have the highlights and pictures from the London Event below, but also an exclusive video spot on our very own MCM Buzz TV.
Asa began by revealing his own experience with the novel, explaining, "I'm a huge fan of science fiction, so this was right up my street." As a new fan to the series, Butterfield quickly began to understand the concerns that many had about making this into a film. With this in mind, he was confident in reassuring the audience in Gavin's vision. "The whole world is just so beautifully crafted in the novel that I wasn't sure how it could be brought to the screen," Asa told fans. "But Gavin has done it justice and has done it amazingly."
Director Gavin Hood was keen to address the challenge of adapting this complex title for the screen, and was quick to acknowledge the efforts of the cast and crew. "You don't make a film on your own, I am supported by their talents and the talents of the people who are not here, the visual effects supervisors. We had a fantastic time adapting this onto the screen." When it came to adapting the book, the primary concern is how to deal with the fact the novel looks at the story from a very much internal perspective, inside Ender's head. Gavin acknowledged this and went on to say that "it is a very internal journey but it is also this fantastic spectacle. The battle room is just beautiful visually to create."
Gavin went on to talk about the casting of his two youthful but intelligent leads. For Asa, Gavin began to talk to him about how he came to be cast. "Martin Scorsese," said Gavin. "And he spoke very highly of you. We do our background checks". After Asa sent in an audition to Gavin, he was blown away. "He's highly intelligent, he's humble, he's layered, he's a lovely guy," said Gavin. "He's also perfect for this role." Gavin knows that a central part of Ender's Game is the relationship between the characters, and when it came to Petra he wanted someone special. He first saw Hailee Steinfeld as her very restrained, dramatic character Mattie Ross in True Grit, and after he "googled her", he found a "warm and bubbly" actress who had great acting ability. He finished by saying how glad he was that he chose the two, and that "they work really well together, they're delightful."
Hailee went on to address her character Petra's relationship with Ender. For Hailee, the two characters are brought together by the doubt of others in the battle school. For Petra this comes from her role as the only girl in the school, and for Ender, as a newcomer "he's instantly doubted by the battle school" and that his classmates begin by questioning, "how is he going to catch up with us?" With both characters looking for support to prove the others wrong, Hailee believes that they are both looking for a friend, and this forms the basis for their relationship.
Asa enthusiastically adds to this, praising both the book and Gavin's screenplay for the very human relationships and the complexities that come alongside those connections. "Yes, it's this epic science fiction adventure," said Asa, "but when you look into it and you get the underlying layers, it becomes so much more than that." For Asa, it was important for him that everyone was "keeping it loyal to the book and all those ideas about leadership and friendship and choices and the struggles between people and also themselves."
Another very different relationship in the film is between Ender and Colonel Graff, portrayed in the film by Harrison Ford. Harrison went on to talk about how their relationship works on camera, and if it was the same when filming stopped. It seems he has gained a respect for Asa, and was happy to say that "this is a perfectly wise young man and he understood what's going on." The relationship itself is complex, and he describes his character as being "both manipulator and mentor," and "as obstacle, and as strict instructor." When it came to talking about Asa's handling of the dynamic, he said, "I think Asa well understood I was there purposefully holding myself slightly away, and hopefully it was not a distraction but an aid in the storytelling."
Addressing this point, Sir Ben Kingsley, who plays Mazer Rackham, explained, "Part of the contribution Harrison and I brought to the younger performances is a strange lack of tenderness". The hard exteriors they both adopt "keep it distant, brittle, hard and challenging. By pulling back, when the tenderness comes forward the audience really feel it in their hearts." He is proud to say that, "Harrison and I both pushed him very hard and we got as good as we gave," which bodes well for the scenes where Asa will be going toe-to-toe with the two heavyweights.
Asa has certainly not lost his enthusiasm when it comes the the two actors despite their hard roles, after previously working with Sir Ben on Martin Scorsese's Hugo, this was the young actor's first time meeting with Harrison Ford. Talking about their first meeting, Asa recalled, "When I grew up, of course I watched the Star Wars saga and Indiana Jones, and I was very excited to meet Mr. Ford." 
One of the most striking things people wanted to address was Sir Ben's extreme look in the film and the esteemed actor was happy to shed some light on this. The make-up took two hours to put on at the start of shooting, but this time was used for Sir Ben to truly get into character. "I don't chatter in make-up, I go very, very quiet. I almost go Zen. I gently run my lines in my head, I close my eyes, I let the guys do their work, I never look in the mirror." The time passes quickly for the veteran actor and when the process is done, he says, "I open my eyes, there he is."  He explained that as part Maori, the tattoos represent "all the generations of warriors from the Maori tribes in New Zealand that he's descended from." Sir Ben further elaborated on his character, stating that "he is simply a hard-edged, pure, fighting-machine warrior, almost mythologised for his warrior-hood." 
Before the panel came to an end, the cast and crew were keen to talk about the training involved for the young actors. Harrison began by recalling how Gavin "put the kids through a space camp, doing drills on set."
Asa talked about the harness training for his scenes with Hailee in anti-gravity, saying, "We had an astronaut come in who showed us what it was really like to be in zero gravity, because it's often stereotyped as being very slow and sluggish, but in reality it really isn't."
Hailee also talked about their long hours in the harness and how it actually helped the two actors to bond. "We would get to the point where we would just look at each other and just laugh at anything that came out of our mouths," she said. "We figured out we look really funny upside down."
Gavin explained what happened on the first take in the harnesses after training. "The first time they did it they went straight upside-down. I though 'Oh my God, this is a disaster, what happened to all that training!' And then the second take was perfect."
Coming towards the end of the panel the audience was in high spirits, the anticipation in the room for the film was growing by the second. Only one question needed to be asked – will there be a sequel to the film? "It's bad luck to count your sequels before they hatch," joked producer Bob Orci. "If we are lucky enough for that to happen we want to know what all of you think, and want to get input about what was inspiring and make that part of the process. We just barely finished this movie, and want to make sure it gets the love and respect it deserves." 
MCM Buzz's interviews with the cast and crew of Ender's Game can be viewed below. 
Ender' Game will be blasting its way to UK cinemas on the 25th of October.
All images supplied by Zac Rashid.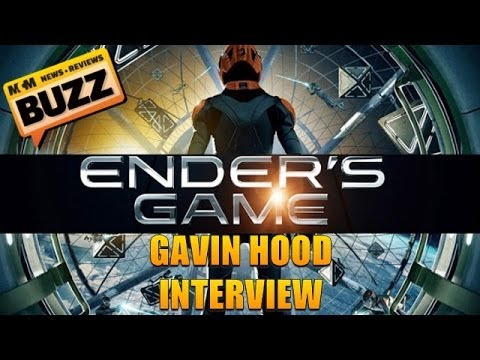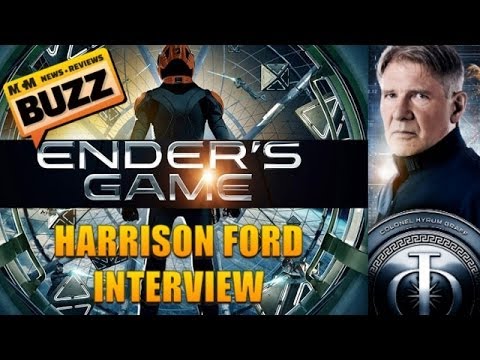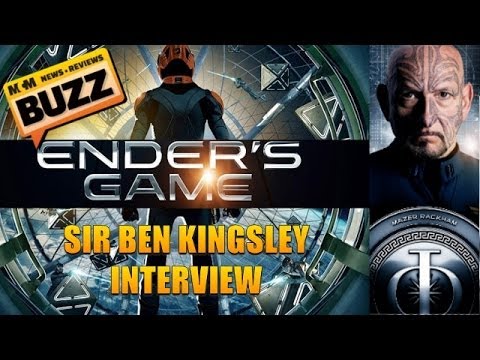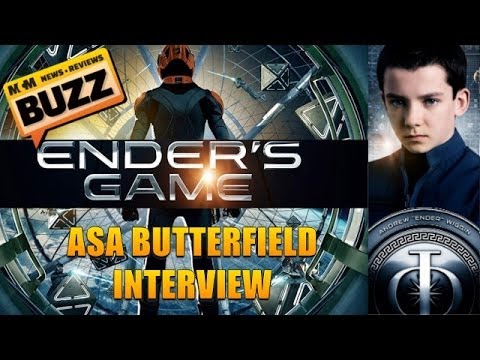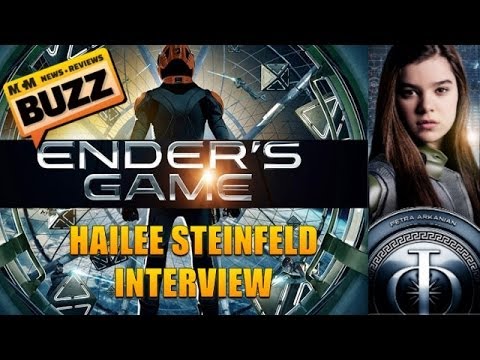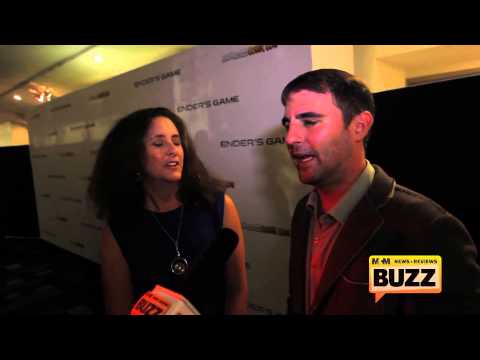 <