In a somewhat surprising move, Disney announced plans two years ago to add an Avatar-based expansion to its Animal Kingdom park at Walt Disney World in Florida. Since then fans have been eagerly awaiting confirmation of how the project will look and when it's due. At last weekend's D23 Expo in Japan, the news finally came through that 2017 is when we can expect the land of Pandora to finally open to the public.
Coming slap bang in the middle of James Cameron's three planned sequels to his 2009 hit, this real-life world of the Na'vi will fit right in with the beauty and excitement of Animal Kingdom. Home to Expedition Everest, Maharajah Jungle Trek and the famous Tree of Life, Animal Kingdom is the perfect setting for the nature and creatures of Cameron's creation.
With floating mountains, a jungle cruise, and an awe-inspiring nighttime show, Avatar Land looks to take attendees into a world they never thought possible. Cameron is taking his dream one step further than 3D and letting people truly experience Pandora as if they were an avatar themselves.
Watch the below video as James Cameron talks about his working alongside the Imagineering team to bring Pandora to life.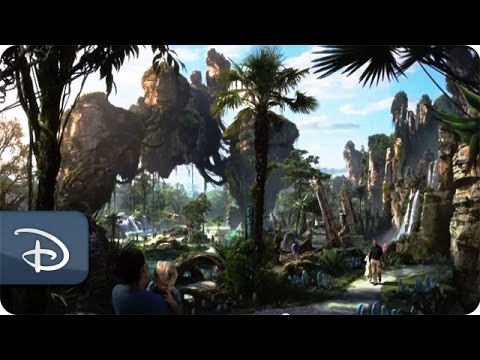 <