Lest you forget about the true meaning of Christmas – that is of course, Doctor Who returning to your telly – a new BBC America trailer has been released for the upcoming Christmas special, The Time of the Doctor.
With an ominous rhyme spoken in voice-over, Jenna-Louise Coleman talks of the Doctor's impending death, while the mysterious, glamorous-looking Tasha Lem (played by Orla Brady) announces a siege on Trenzalore, surrounded by a group of people in military uniforms. You can also see Cybermen, Silence, Weeping Angels, Daleks, a big explosion, a bit of festive snow and a shot of Clara demanding that someone help the Doctor to "change the future". No sign yet of Peter Capaldi, though.
Check out the trailer below and let us know your thoughts.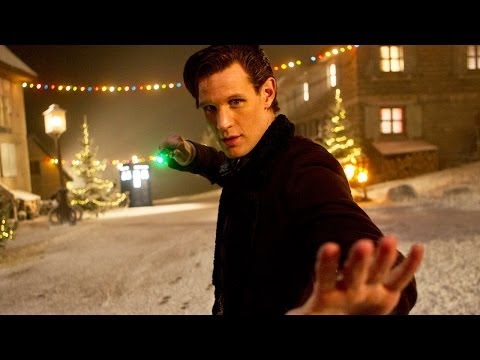 The Time of the Doctor airs on BBC 1 at 7.30pm on Christmas Day.

<