With Frozen now the highest grossing animated film of all time, and Doctor Who arguably one of the most successful sci-fi series' of all time, what would happen if these two worlds were to collide? Well Doctor Who star and companion Arthur Darvill gives us a glimpse of that.
Whilst promoting his new stage play production, Once at BBC Radio, he produced his own rendition of 'Let it Go' in which he showcases his singing talent. He explains that people need to see him as more than just Rory Williams of Doctor Who, and they need to acknowledge his acting range and other talents.
While Darvill has cemented his place in Whovian hearts, and displayed his acting chops in the critically acclaimed series Broadchurch, he has taken on a different role in the West End stage play, Once the Musical. Based on the film of the same name, Once is a story about an Eastern European guy and an Irish girl who meet in Dublin. They are both musicians, and through the use of melodies, their love affair is enacted to the audience.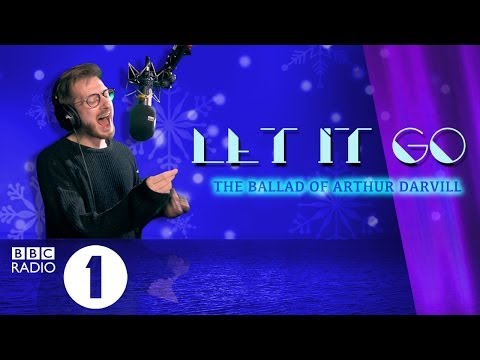 You can book tickets for Once the Musical here.

Source: Inquisitr | Once the Musical

<