Back in February, we reported on a then upcoming documentary film charting the history of Wonder Woman in all her many incarnations. Following a screening at this year's Birdseye View Festival, the film has now been made available to watch online.
Beginning with her first print appearance in December 1941, Wonder Women! The Untold Story of American Superheroines aims to explore the continual evolution and cultural impact of this influential character, as well as celebrating the real-life women who have played integral parts in her story. 
In addition to showing representations of Wonder Woman on page, screen and elsewhere, the film features contributions from a range of guest stars including comics writers Trina Robbins, Mike Madrid and Jennifer K. Stuller, superhero actors Lynda Carter (Wonder Woman) and Lindsay Wagner (The Bionic Woman), Riot Grrrl founder Kathleen Hanna and Buffy writer Jane Espenson.
Described as a "super-doc" which "looks at how popular representations of powerful women often reflect society's anxieties about women's liberation", Wonder Women! addresses the long-standing imbalance in comics and superhero movies that persists to this day.
Despite her significance, even Wonder Woman herself has so far appeared just once on cinema screens as a minor LEGO Movie character. Meanwhile, her first "proper" big screen role is again set to be a supporting one in Zack Snyder's Batman vs Superman. If successful, however, perhaps the efforts of director Kristy Guevara-Flanagan and producer Kelcey Edwards in creating this film will help to effect a change. 
Click here to view the full film on the Curzon Cinemas website, or check out the trailer below: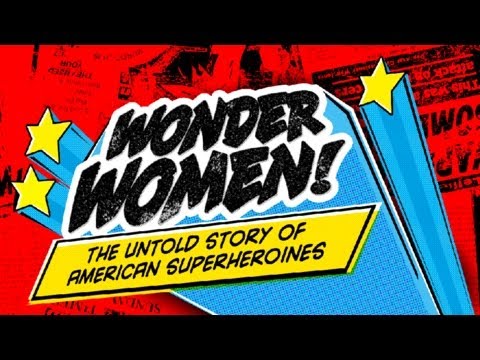 <