NBC has released a series of trailers for their new television series set for release later this year. Amongst them is a kick ass trailer for Constantine. Based on the Hellblazer comic books it focuses on the adventures of exorcist and petty dabbler of the dark arts, John Constantine.
The lengthy three minute trailer shows Constantine receiving counselling and electroconvulsive therapy after checking himself into a mental hospital. Cut to True Blood actress Lucy Griffiths being haunted by some earth shattering forces, Constantine shows up in a cab revealing that she's being hunted and he promised her late father to protect her.
Joining Ryan is LOST star Harold Perrineau, who shows up revealing some backstory to Constantine whilst rocking some big ass angel wings! Perrineau's character "Manny" has enough mystique about him which makes it difficult to decide whether he's acting as a Constantine's friend or foe.
The rest of the trailer is pretty insane; it's dark, spooky and Constantine does seem pretty cocky. The special effects look spectacular and the latter half of the trailer is action packed, maybe enough for the series to overshadow the likes of Arrow and Marvel's Agents of S.H.I.E.L.D.
This series has the potential to be a very big deal for NBC and the studio seem to be backing it, as they have confirmed that it will have the Friday prime time slot. Not convinced yet? Have a gander at this trailer and clip from the show.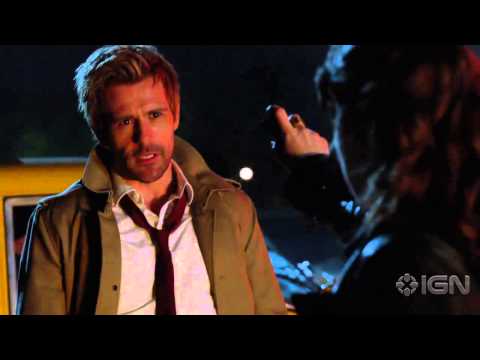 Constantine will start screening on NBC from the autumn. Get excited!

Source: Deadline

<