In celebration of his 75th anniversary later this year, Digital Spy has released a fantastic seven minute video that goes into great detail of the history of the Dark Knight himself, Batman.
Batman is not like your average superhero. He's different. He has no superpowers, all he has is his sense of honour to bring justice to Gotham City. Created by Bob Kane and Bill Finger in 1939 in Detective Comics #27, Batman first came out during the depression era and back then he was a whole different person. In the video, Chris Thompson mentions that Batman was a lot more violent and that there were times when he actually carried a gun. This simple quote explains just how far the DC character has come. We know now that every adaptation of Batman never carries a gun, he flat out refuses to take another persons life.
Throughout the years, it has become clear that Batman has changed. He has been seen in comics, television (Batman: The Animated Series is said to be one of the greatest shows in television), film and video games (the latest game in the hugely popular Arkham franchise, Batman Arkham Knight has received a brand new trailer).
It is all too clear that Batman has left his mark on the world of media, comics and pop culture. He has endured for so many decades and transformed into a true comic icon. This video goes through the entire history of the character. From the campy Adam West TV show in the 1960s to the gritty and deeper interpretation of the character in the 1980s, (The Killing Joke is a great example of the deeper version of Batman) the character may have changed and evolved with the times, but there's one element of Batman the hasn't changed: his core. For the last 75 years, we have always known who Batman is. He's a symbol, a warrior who fights in the name of honour and justice. The character may change and he is sure to have many more incarnations, but audiences around the world will always know who Batman is.
This video is a must for any Batman fan. It doesn't just go into detail of the history of Batman, it also talks about the evolution of Batman's villains and why Batman has had such a lasting appeal for the last 75 years. Check the video out below: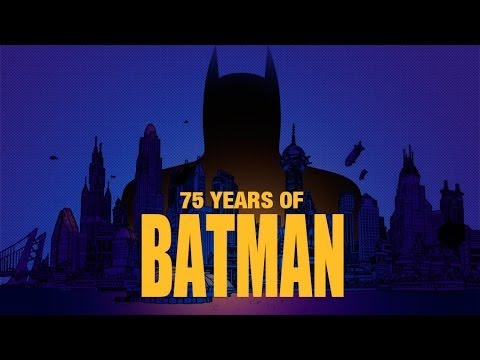 He is vengeance, he is the night… he is Batman. Let us know what you think of the video and why you think Batman has lasted for 75 years in the comments below.

Sources: Digital Spy, DC Comics.com

<