Microsoft's Global Media Briefing opened the 2014 Electronics Entertainment Expo in Los Angeles, taking place in the Galen Centre, commonly the home of USC Trojans basketball team. But on this occasion there were no athletes, only gamers!
Phil Spencer Head of Xbox opened the brief, firing everyone up with new footage and a live demo of Call of Duty: Advanced Warfare developed by Sledgehammer Games. The demo showed players wielding assault rifles and taking off into gunfights equipped with jetpacks! The amount of chaos on screen was dizzying, even when a swamp of drones attacked the player, his only defence was ripping a car door and using it as a shield. They also confirmed that all of the downloadable content will be released on Xbox One first. They finished big with an explosive showreel of high octane action and revealed that the game will be in stores from 4th November 2014.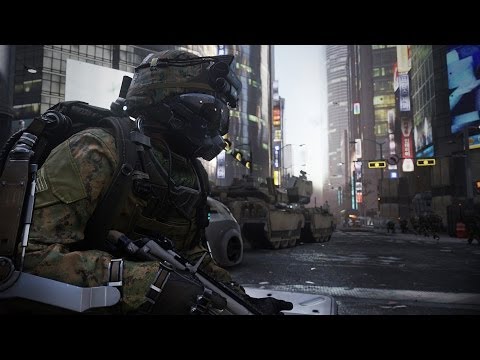 When the lights in the arena came back up we were introduced to Turn 10 Studios Dan Greenawalt revealing new DLC coming to Forza Motorsport 5; the world famous Nürburgring motorsports complex is available to play as a 16 mile combined circuit and is now available for download. Sticking with Forza, Playground Games creative director Ralph Fulton dropped some juicy details and a very slick trailer for Forza Horizon 2. Fulton claimed that the courses will be bigger and more diverse than ever, with the trailer teasing seamless multiplayer with over 200 cars to choose from. Forza Horizon 2 will be available in stores from 30th September 2014.
Vincent Pontbriand, the senior producer from Ubisoft Studios with Assassin's Creed Unity then took to the stage. He revealed that the game will introduce a four person co-op mode assassination set in 18th century Paris, knee deep in the French revolution. The footage shows four players split screen, assassins weaving through the crowd into an elegant banquet only to go on a violent killing spree slaughtering the wealthy. The footage ends with the assassination target beheaded and having his skull stuck onto a pike, Ned Stark style!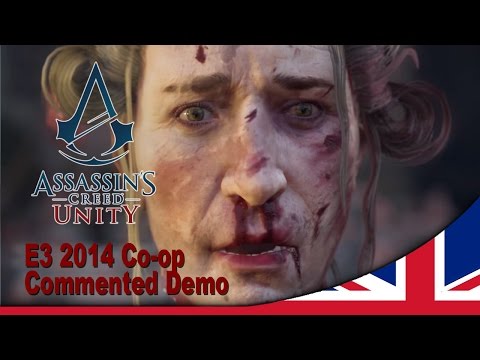 Following the cold harsh reality of 18th century assassins, we got a blast of vitamin C with Insomniac Games' Sunset Overdrive. The trailer to begin with teased a standard shoot-out between a soldier and a street gang in a warehouse until the shoe grinding, free running "John" swings in with a crowbar and with a variety of unconventional weapons clears the room.
John provides some backstory explaining that everyone has turned into mutants from drinking contaminated energy drinks and it's up to you to stop them. Can we save them? Well as John puts it, "Of course you can, it's a f**king video game". Following the trailer, founder and CEO of Insomniac Games Ted Price came on stage showing us a live demo taking place in a mutant filled carnival. The gameplay consists of speed, style and a whole arsenal of unusual weapons to help you take giant mutant bosses in an 8 player co-op experience. Sunset Overdrive comes exclusively to Xbox One on 28th October 2014.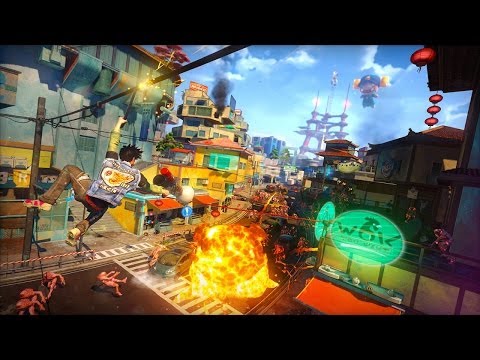 Harmonix chief creative officer Alex Rigopulod appeared to discuss the forthcoming release of Disney Fantasia: Music Evolved, giving you the ability to remix songs as the sorcerer's apprentice this October. If you were looking for your Dance Central fix for the new generation of consoles, Alex reveals that this September we will be able to download Dance Central Spotlight, an arcade title that will give you a chance to shake that thing to all of the latest tunes.
For fans of the Fable universe, Lionhead Studios game director David Eckelberry was on hand to show us some multiplayer action from Fable Legends. The beta shows the four companions battling evil with crossbows, swords and sorcery as well as combining the abilities for deadly combos. The edge to this game though is that you could also play The Villain, you can take the reins in a tower defence style gameplay controlling the world from above setting up traps, challenges for the four champions. For your first taste of the multiplayer, you can sign up for the beta at FableLegends.com.
Whilst amongst this magical fantasy realm, we're reminded of Project Spark, available on Xbox One and PC. The new trailer shows two characters battling in universes created for one another. It teases a creative gameplay style similar to Little Big Planet. The level creative from the beta community showed everything from Fable style RPG to Street Fighter style beat'em up. Hell, they even built a game of checkers in there. At the end of the trailer they teased the ability to create zombie mechs from galaxies far, far away and also teased the return of RARE Studios Conker. The chainsaw wielding squirrel stated that if they aren't making a game featuring Conker, he'll just make one of his own.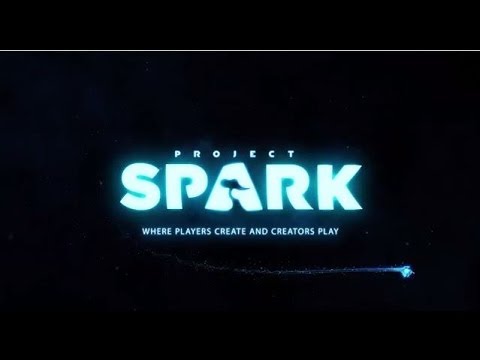 As you can expect Halo had a very big presence at this year's Microsoft briefing. They showed a new trailer of Halo 5: Guardians with 343 Industries Bonnie Ross explaining the deeply personal journey of Master Chief searching for the truth. But more importantly is that this November will see the release of Halo: The Master Chief Collection coming to Xbox One. 343 executive producer Dan Ayoub informed us that this set will include Halo: Combat Evolved Anniversary Edition, Halo 2 Anniversary Edition, Halo 3 and Halo 4 – all on one single disc with one single seamless interface, giving gamers the ability to make playlists consisting of their favourite Halo levels across the series.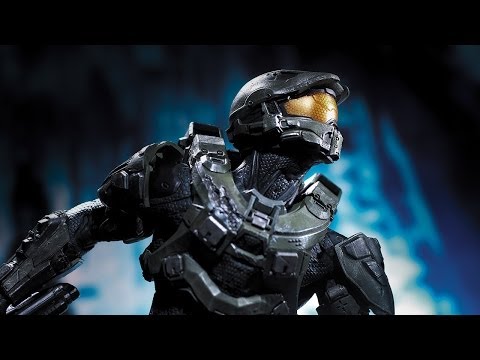 They pointed out that this November is the 10 year anniversary of Halo 2 and they've retouched the game and reintroduced the original Halo 2 multiplayer system, keeping it exactly the same as it shipped 10 years ago. They showed a live demo of Spartans vs. Elites stating that this collection will include every map from Halo 1-4, all being shown in 1080p and with over 4000 Gamerscore achievements just waiting to be unlocked.
If that wasn't enough they revealed that a digital series titled Halo Nightfall from producer Ridley Scott is currently in production and will ship with The Master Chief Collection. Oh, and if you pre-order this collection you'll also be included in the Halo 5 beta this December.
John Mamais and Konrad Tomaszkiewicz, executive producers of Polish video game developer CD Projekt RED showed us roughly ten minutes worth of gameplay from The Witcher 3: Wild Hunt. They showed a Witcher on a griffin hunt amongst the beautiful vast wilderness they've created.
Ryan Barnard of Massive, the game director behind Tom Clancy's The Division depicts the story of a chemical virus being released on Black Friday. The live gameplay demo shows great depth and multiplayer action showing the difference between this and the standard tactical shooter.
Closing off the briefing David Jones of Cloudgine announced the revival of the original Xbox 360 game Crackdown. The trailer showed footage of several agents working together to destroy a building containing a Los Metros king pin!
Other than the gameplay on display, several trailers were also shown. Teasers from the briefing included Evolve from Turtle Rock Studios, from the creators of Left 4 Dead, but now you're a group of four exploring deep dark caves for giant ass alien creatures. The trailer revealed a class based player system; Assault, Trapper, Medic, and Support or… YOU CAN BE THE MONSTER!
A new exciting trailer for Dragon Age Inquisition was also shown, giving us brief glimpses of elves and dragons (surprised?). They've revealed that their Xbox One release date is set for 7th October 2014.
Microsoft and Capcom joined forces to blow the lids off with the immediate release of Ultra Dead Rising 3 Arcade Remix Hyper Edition EX Plus Alpha! This DLC pack turns Dead Rising 3 into a 4-player beat-em-up with players being able to cosplay as characters from the Capcom back catalogue.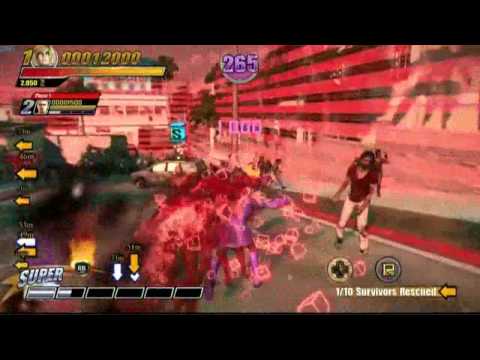 Through a Nordic thriller style trailer we witnessed the World Premiere reveal of Tomb Raider 2! Yes in 2015 you can look forward to Lara Croft returning in Rise of the Tomb Raider. Platinum Games Hideki Kamiya popped in to reveal a teaser trailer to Scalebound. A monster hunting action title led by silver haired hipsters. Ken Lobb even popped up promoting the teaser trailer to beat 'em up title Phantom Dust.

Amongst the dozens of indie games titles being teased at the briefing, Moon Studios revealed a trailer showing that ORI and the Blind Forrest will be coming to Xbox One. The beautifully arty title has a lead character that looks similar to No Face from the Oscar award winning Studio Ghibli feature Spirited Away.

Indie titles ID@XBOX director Chris Charla showed footage from INSIDE, the new game from Limbo creators Play Dead Studios and a whole series of snippets showcasing footage from several titles, including Aztez, Knight Squad, Cuphead and the very interestingly titled Lovers in a Dangerous Spacetime.

Wow! That was a lot of games crammed into 90 minutes! Well done Microsoft! It's over to you now Sony. Game on.

<