Following his recent "Together as One" Capitol TV broadcast at the end of June, President Snow has now made a second speech calling on citizens of Panem to work together to ensure the nation's continued peace and prosperity.
Called "Unity", the President's latest address states that Panem has never "been more unified", with both the Districts and the Capitol now "speaking with one voice", "bound together in solidarity" in these difficult times.
Joining him in his public appearance are Hunger Games victors Peeta Mellark and Johanna Mason, who have remained staunchly loyal to the Capitol since the disastrous events of the third Quarter Quell, when the games were hijacked by warmongering traitors and terrorists.
Those few who missed the original broadcast can listen to the speech below. Citizens should be advised that some minor disruptions occur towards the end of the clip. Authorities are currently working to discover the source of these interruptions, and are encouraging anyone with information to come forward.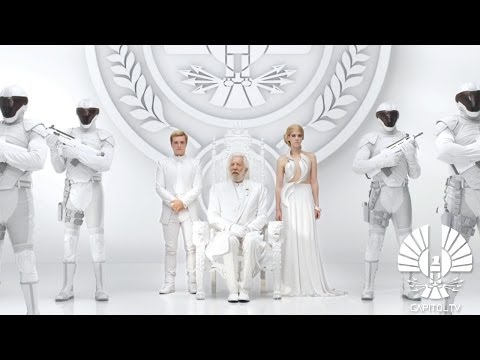 The Hunger Games: Mockingjay, Part 1 opens in UK cinemas on 21st November.

Source: Capitol TV

<