Following a recent CoroCoro Magazine spread, in the latest gameplay trailer for Pokémon Omega Ruby and Alpha Sapphire, Nintendo has revealed three new Mega Pokémon, as well as some exciting footage of the games' revamped Pokémon Contests.
Altaria, Salamence and Lopunny will each be getting Mega Evolutions, all shown in action in the trailer below. In addition, in a distribution event scheduled to coincide with the release of Omega Ruby and Alpha Sapphire, Nintendo will be giving away Shiny Beldum to eager Pokéfans. Sadly, the Beldum won't be in possession of the Mega Stone necessary for it to evolve from its final form, but the trailer does show a clip of what a Shiny Mega Metagross will look like if you can get your hands on it!
In addition to these Pokémon reveals, we're also given our first look at the newly redesigned contests in footage including performances from Altaria and Cosplay Pikachu. As well as seeing your Pokémon compete with stunning new visuals, you can even see certain monsters Mega Evolve during a contest if you're able to max out audience excitement.
Check out the trailer below: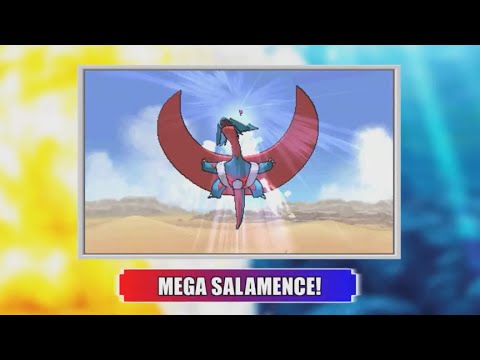 Pokémon Omega Ruby and Alpha Sapphire will be released on 21st November 2014, with Shiny Beldum available to download from this date.

Sources: The Official Pokémon Channel | Screw Attack

<