While 2014 has been a good year for films, there is one thing that we have seen little of: Pixar. The big hit animation company's feature film The Good Dinosaur was originally scheduled to be released this October, but due to director changes and a script that has been 'completely re-imagined', the film has been pushed back to November, 2015.
Now, the next Pixar feature film to hit the big screen is Inside Out, which is also due for release in 2015. Like many Pixar films, this one will also be accompanied by a short film, and now Disney and Pixar have released a short exclusive clip from the upcoming short film entitled Lava.
Inspired by Hawaii, the isolated beauty of tropical islands and the explosive allure of ocean volcanoes, Lava is a musical love story that tells the tale of Uku, a lonely volcano who is searching for his one true love. The story takes place over millions of years. The 40 second clip boasts beautiful animation and a singing Uku, who is dreaming of meeting someone to love. This clip seems to hint that Lava will be another Pixar hit. The beautiful clip can be viewed below.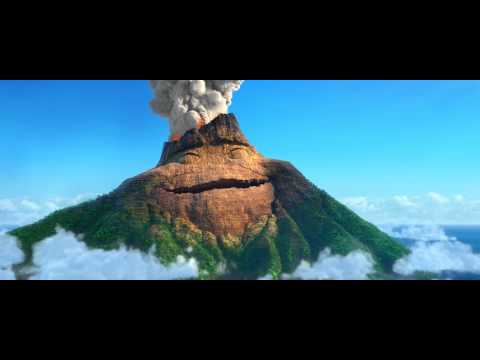 Lava is directed by James Ford Murphy and produced by Andrea Warren. The short film will open with Inside Out in U.S. theaters on June 19, 2015 and July, 2015 in the UK. Are you looking forward to Lava? What do you think of the clip? Let us know in the comments below.

Sources: Collider, Inside The Magic

<