With Anna and Elsa making their debut in the new season of ABC's Once Upon A Time, the Disney cosplayers amongst you may be considering bringing the new versions of these characters' apparel to life. Now, as every cosplayer knows, a good reference picture/video can be invaluable, and thanks to Disney Style, we have just that.
Released to promote the characters' inclusion in the show's new season, the first of two short videos, which can be seen by clicking play below, shows actresses Elizabeth Lail (Anna) and Georgina Haig (Elsa) wearing the costumes of their characters from the show. Viewers are not only able to see the costumes from a variety of angles but the camera also gives close ups of some of the little details that would help to make any cosplay 100% accurate.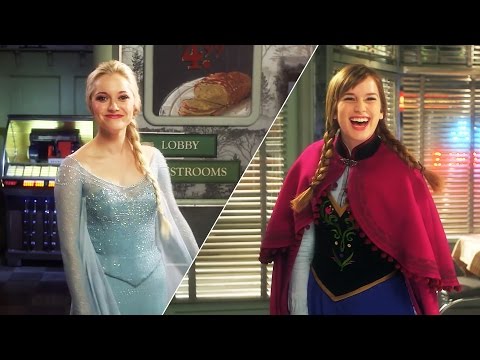 Better still, you can also watch another video that shows a tour of the Once Upon A Time costume shop, wherein your guide is none other than the show's costume designer, Eduardo Castro.  On the tour, Eduardo presents the viewer with many insights and facts about the costumes for the show, for example, Snow White's waistcoat for her bandit outfit is made up on 16 different layers of suede. Frozen fans may want to pay particular attention as he highlights how they made the Elsa dress and how they managed to imprint snowflakes into the fabric itself. He also reveals the secret to how Anna's skirt is made – a secret we will let him reveal to you himself in the video below.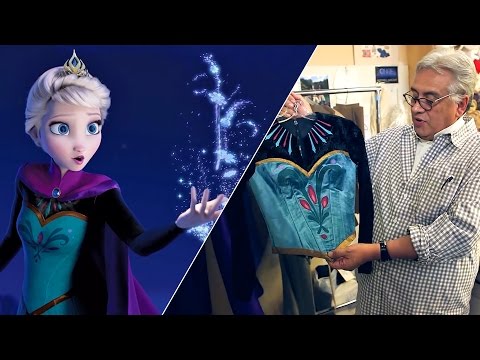 What do you think of the costumes for Anna and Elsa in Once Upon A Time? Do you have a favourite Once Upon A Time costume? Let us know in the comments below.

Sources: Disney Style YouTube Channel

If you are a cosplayer who is looking for space to store your costumes don't forget you can still enter our Access Storage competition!

<