With the MCM Birmingham Comic Con bringing to an end a fantastically successful year for the MCM Expo Group, thoughts now turn to 2015 and today has seen the release of the complete list of dates for next year's events.
Whilst there are no changes or further additions to the line-up, many believe that judging from the success of this past year, 2015 could see the events grow even bigger in both size and attendance. The dates for the conventions will be as follows:
MCM Midlands (Telford International Centre): 14 February
MCM Birmingham (National Exhibition Centre): 21-22 March
MCM Belfast (King's Hall Pavilions): 4-5 April 2-3 May
MCM London (ExCel Exhibition Centre): 22-24 May
MCM Manchester (Manchester Central): 25-26 July
MCM Ireland (RDS Dublin): 29-30 August
MCM Scotland (SECC, Glasgow): 26-27 September
MCM London (ExCel): 23-25 October
MCM Birmingham (NEC): 21-22 November
Tickets can now be purchased online for MCM Midlands Comic Con in Telford, with tickets for more events expected to become available in December, making them likely to be a firm favourite on attendees' Christmas lists.
In the meantime, if you would like to revisit memories from this year's events, then why not take a look at the many picture galleries on our Facebook page or check out the videos on our YouTube Channel.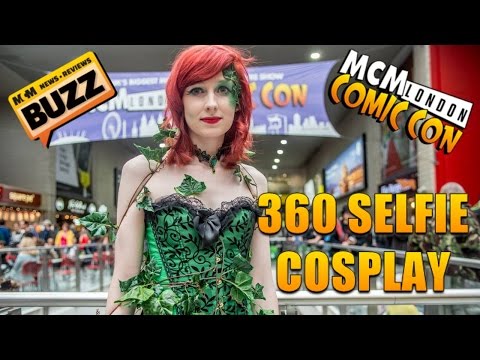 <