At this weekend's MCM Birmingham Comic Con, actor Tom Felton (Harry Potter, Rise of Planet Of The Apes, Murder In The First), joined the likes of Bryan Cranston (SDCC), Hugh Jackman (SDCC), Andrew Garfield (SDCC) and fellow Harry Potter star, Daniel Radcliffe (SDCC) in donning a costume to mingle with con-goers while remaining relatively unnoticed.
Dressed as comic-book villain The Joker, Felton wandered around the event with his camera crew as he filmed part of his forthcoming BBC3 documentary; Tom Felton: Meet the Fanatics.
@MCMBUZZ @MCMExpo This is all I can show, supposed to keep it all low key. REALLY LOW KEY. This is probably too much! pic.twitter.com/cV5Smf2d8w

— ⛄PDS Jess (@WeasleyRiddle) November 24, 2014
Later, during his hour-long panel at the event, Felton admitted to having been "slightly apprehensive" when he arrived in costume, despite the fact that dressing up and pretending to be other people is part of his job.
Throughout the panel, Felton quizzed an enthusiastic crowd on the topic of fan culture in a bid to provide himself with a greater understanding of what it means to be a fan in this modern age of fandom.
Tom Felton: Meet the Fanatics is due to air on BBC3 in early 2015. MCM Birmingham Comic Con was held at The Birmingham NEC. For more coverage from the event and from Tom Felton's panel check back on www.mcmbuzz.com and visit our Facebook and Twitter accounts for images. You can also click play below to watch our short video from the event.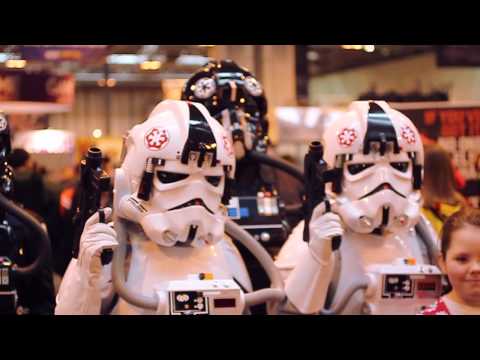 Cosplay images courtesy of  ⛄PDS Jess (@WeasleyRiddle)

Tom Felton Panel image courtesy of MCM Buzz photographer, Caitlin Jenkins.

<